Congress leader & former diplomat Shashi Tharoor congratulates MEA, PMO for ending Doklam standoff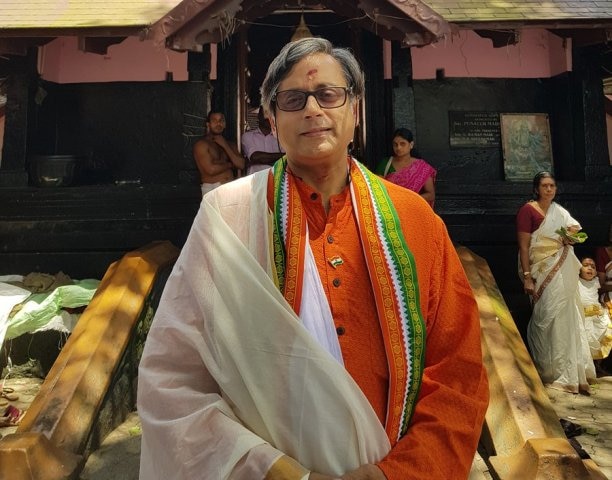 New Delhi:
Veteran Congress leader and former diplomat Shashi Tharoor congratulate MEA, PMO for ending the Doklam standoff.
"Congratulate MEA for triumph of its diplomacy in getting the Chinese to stand down & return to the status quo ante," Shashi Tharoor said, reported news agency ANI.
"MEA, professionals on the staff & leadership from PM's office, all deserve full credit & applause from all thinking Indians," said Tharoor an acclaimed writer, having authored 16 bestselling works of fiction and non-fiction since 1981.



Now that Chinese withdrawal seems to be confirmed, it looks like a victory for @Indiandiplomacy. Congratulations MEA & @PMOIndia ! https://t.co/5B4O14DapV


— Shashi Tharoor (@ShashiTharoor) August 28, 2017
About Doklam area
Doklam is an area lying between Tibet's Chumbi Valley to the north, Bhutan's Ha Valley to the east and India's Sikkim state to the west.
Since 1961, Doklam has been depicted as part of Bhutan in the Bhutanese maps. However, it is also claimed by China and till date, the conflict has not been resolved despite several rounds of border negotiations between Bhutan and China.
Interestingly, Doklam area is of strategic importance to all three countries.
About Doklam standoff between India and China
In June 2017, Doklam area became the place of a stand-off between the armies of India and China after an attempt by China to extend a road from Yadong further southward on the Doklam plateau.
Unlike Bhutan and China, India does not have a claim on Doklam plateau but it supports Bhutan's claim on the territory. As per the government of Bhutan, China attempted to extend a road that previously terminated at an area called Doka La towards the Bhutan Army camp at Zompelri (close to the Jampheri Ridge two km to the south).
The ridge, observed as the border by the dragon (China) but as wholly within Bhutan by both Bhutan and India, extends eastward approaching India's highly-strategic Siliguri corridor or
Chicken's Neck
.
Indian soldiers, on 18 June, reportedly, crossed into the territory in dispute between China and Bhutan in an attempt to prevent the road construction.
Bhutan, in a 1949 treaty, agreed to let India guide its foreign policy and also defense affairs. The treaty, in 2007, was replaced by a new friendship treaty.
No clarity from either side on whether Chinese would halt construction
Both sides, on Monday, mutually disengaged from Doka La where Indian troops had prevented a PLA team from building a road.
However, there was no clarity from either side on whether the Chinese would stop the construction in the area, which is claimed by Bhutan, a landlocked country.