BJP MLA Jagdish Panchal gets 'belted' by Congress MLA Pratap Dudhat inside Gujarat Assembly
The House had to be adjourned following the violence.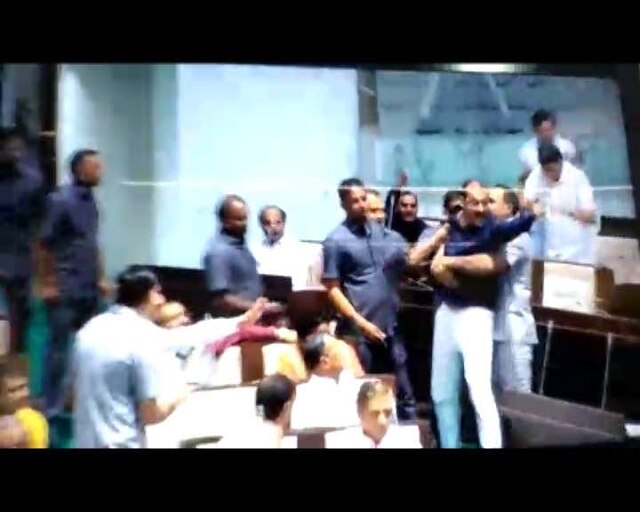 New Delhi: Gujarat Legislative Assembly witnessed a huge ruckus Wednesday morning where a BJP MLA was allegedly assaulted with a belt by his Congress counterpart.
Congress MLA from Savarkundla, Pratap Dudhat reportedly hit BJP MLA from Nikol, Jagdish Panchal, with his belt when the argument between them went out control over tabling of report of Justice DK Trivedi Commission inquiring into the killing of two children outside Asaram Ashram.
Instead of preventing the attack, another legislator Ambareesh Der played second fiddle to Dudhat.
As per details available, Congress MLA Vikram MLA broke a microphone as MLAs from parties came to blows inside the House.
BJP MLAs later marched towards the speaker's office to register a complaint of being attacked by Congress MLAs.
More details are awaited.
Visuals from Gujarat Assembly
[gallery ids="668295,668296,668297,668298,668299,668300,668301,668302,668303,668304,668305,668306"]