Corruption in recruitments at Safdarjung hospital: FORDA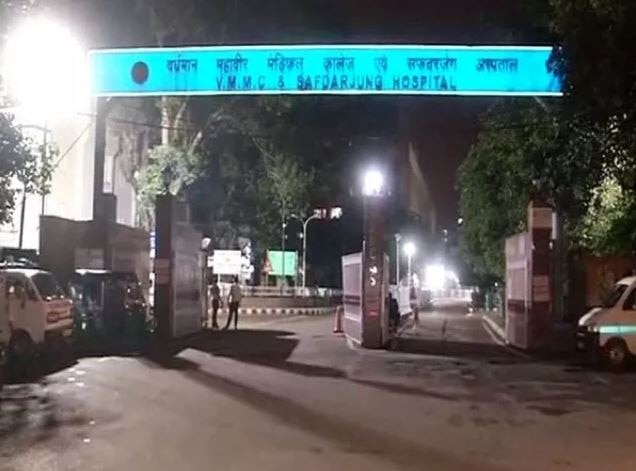 New Delhi: The Federation of Resident Doctors Association (FORDA) on Thursday alleged huge corruption in the recruitment of senior resident doctors and assistant professors at the city's Safdarjung Hospital, saying that the mandatory written examination was not conducted by the administration.

According to the association that works for the welfare of resident doctors all over India, more than 100 resident doctors had applied for 14 senior vacant positions in the premier hospital.

While they were expecting a written examination for the selection, followed by an interview, the administration directly conducted interviews, violating the mandatory norm of written examination.

The Safdarjung administration has also been charged with violating the 40-year age limit, set by the health ministry for recruitment of senior residents, which was reduced to 33 years by the Safdarjung hospital.

"We just want the government to set up an inquiry into the matter. There is a huge corruption going on in the recruitment of senior resident doctors and assistant professors," Vivek Chouksey, President of FORDA, told IANS.

Stating that the recruitments were done at short notice instead of giving at least 15 days time, Chouksey said that the notice was brought out on September 4 and direct interviews were conducted on September 11.

"Despite the Prime Minister emphasising that recruitment of government employees should be through written examination and not direct interviews, how come the Safdarjung administration forgot that?" asked Chouksey.

Balvinder Singh, member of FORDA's Governing Council, said that there were irregularities in the recruitment of assistant professors as well.

"Though the results of assistant professors were not yet out, many of the candidates were already celebrating, saying they had been selected," Singh told IANS.

The allegations have been denied by the Safdarjung administration, which called them misleading.

"These allegations are all misleading. Does FORDA have any proof for the allegations they have made," asked A.K. Rai, Medical Superintendent of Safdarjung hospital.

Pankaj Solanki, a former president of FORDA, said that there was zero transparency in the recruitment of faculties and resident doctors by Safdarjung hospital.

"Also, we have come to know that medical officers conducted the interviews of the resident doctors instead of professors. How can a medical officer interview candidates for assistant professor post?" asked Solanki while talking to IANS.