Court allows Rajendra Kumar to take his cash back from CBI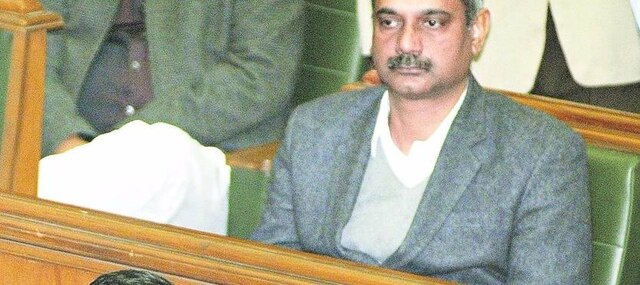 New Delhi:  A court here on Monday allowed plea of Rajendra Kumar, principal secretary to Delhi Chief Minister Arvind Kejriwal, for return of his cash seized by the Central Bureau of Investigation but declined the return of his laptop and iPad.

Special CBI court Judge Ajay Kumar Jain allowed Kumar to take back his cash seized by the agency during investigation, but rejected his plea for the return of laptop and iPad, saying these have been sent to forensic lab for analysis.

The court told Kumar he could move a fresh plea for the return of his laptop and iPad later when the forensic lab returns them after analysis. The agency seized these gadgets and the cash during searches related to a graft case lodged against Kumar.

According to the first information report, Rajendra Kumar promoted a company, Endeavour System Pvt. Ltd. from 2007, by allegedly misusing his official position and facilitated tenders worth Rs.9.5 crore to the company.

The CBI officials carried out searches at the Delhi Secretariat on December 16, 2015, saying they were investigating corruption charges against Rajendra Kumar.

Kejriwal claimed his office too was raided by the CBI, and linked it to a probe that he had ordered against union Finance Minister Arun Jaitley on issues related to alleged corruption in Delhi's cricket association.

The CBI, however, denied it searched Kejriwal's office.