CPI-M doubts Charilam election will be free, fair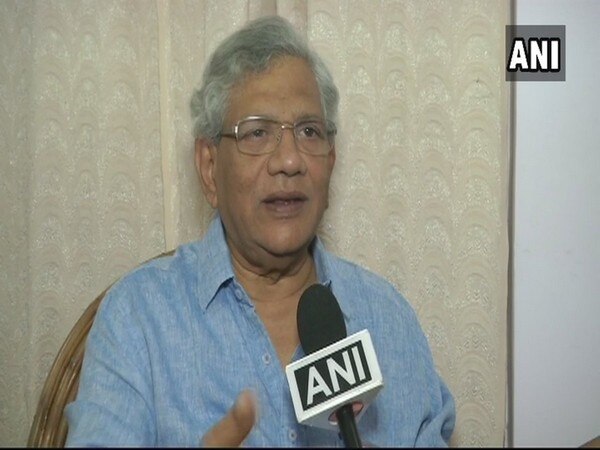 By:

ANI
Updated:
11 Mar 2018 08:25 PM
Agartala (Tripura) [India], Mar. 11 (ANI): Ahead of the election to the Charilam Assembly constituency, Communist Party of India (Marxist) general secretary Sitaram Yechury on Sunday expressed doubts that the polling may not be free and fair.
Yechury told ANI, "Situation in Tripura is such that no free and fair election is possible. The atmosphere of terror is widespread. Markets have not opened. People are not coming out to buy their daily requirements. In such situation to expect a free and fair election is preposterous."
He further noted that the CPI-M cadre is under constant threat.
"Our party cadre are under constant threat. Till you restore normalcy Charilam election should be postponed but the EC refused. So in that situation, it will be exposing more of our people to more harm. This is anti-democratic and this election will be a farce," he added.
On Saturday, the CPI-M decided to withdraw from the election in Tripura's Charilam constituency amid the ongoing violence allegedly by the ruling Bharatiya Janata Party (BJP).
The CPI-M had earlier requested the Election Commission (EC) to postpone the Charilam elections till "normalcy gets restored" in the area.
The polling in 19-Charilam (ST) Assembly seat was deferred to March 12, following the death of CPI (M) candidate Ramendra Narayan Debbarma due to cardiac arrest while campaigning on February 11.
The election was deferred because of the demise of the CPI (M) candidate Ramendra Narayan Debbarma.
Jishnu Debbarman, who is now the deputy chief minister of the state, was the BJP candidate.
The BJP-IPFT alliance had won the polls with a two-thirds majority in the Assembly. While the BJP had won 35 seats, the IPFT bagged eight out of the 59 seats that went to polls. (ANI)
This story has not been edited. It has been published as provided by ANI