Rahul Gandhi to become Congress President as CWC passes resolution
Rahul Gandhi is likely to take over the Congress President's role from his mother Sonia Gandhi.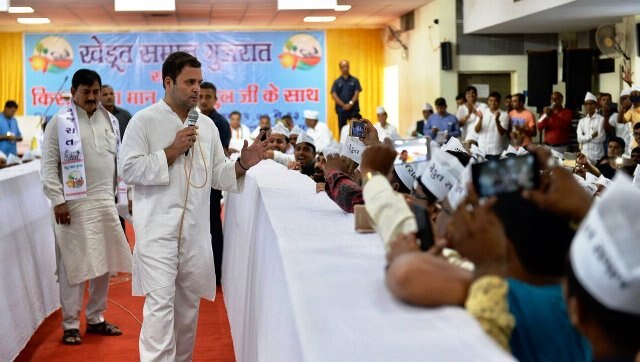 New Delhi: In a major development, Congress CWC on Monday passed a resolution to make Rahul Gandhi party President.
"New Congress president to be elected between December 1 and December 11," said Party sources to news agency PTI.



Congress CWC passes resolution to make Rahul Gandhi party President. "I congratulate him," says @yadavakhilesh in #ABPशिखरसम्मेलन pic.twitter.com/PjDBovtqK3


— ABP News (@abpnewstv) November 20, 2017
"CWC approves poll schedule for Congress president's election, process to start with issue of notification on December 1."
Rahul's elevation had been in the pipeline for long and is likely to take place just ahead of Gujarat elections.
Rahul Gandhi will be declared President unopposed if on the last day of filing the nomination, no other contestant files against Rahul Gandhi.
The party has time till December 31 to complete the entire organisational election process and submit the report to the Election Commission.
The Congress had earlier set a deadline to complete the organisational elections by October-end.
(With Agency inputs)