Defence Ministry clarifies Sitharaman's spat with K'taka min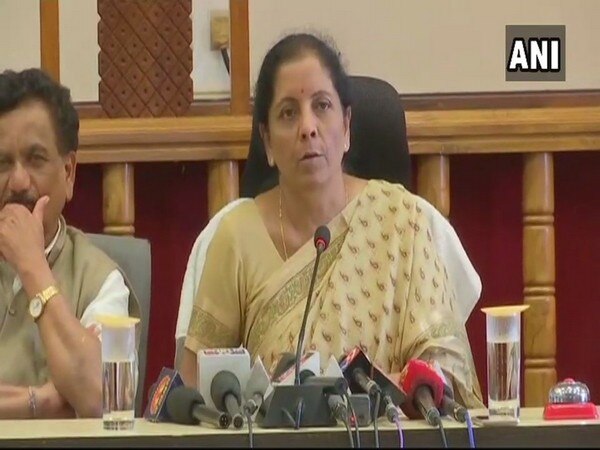 By:

ANI
Updated:
25 Aug 2018 08:20 PM
New Delhi [India], Aug 25 (ANI): Union Minister Nirmala Sitharaman-led Defence Ministry on Saturday issued a clarification over the former's spat with a Karnataka minister during her visit to the flood-hit Kodagu district of Karnataka yesterday.
A video of Sitharaman snapping at Karnataka Minister SR Mahesh went viral on social media, where she can be seen talking aggressively with the latter.
"I am following a minute-to-minute programme, minister. If officials are important, my parivaar (family) is also important.... Central minister follows the minister in-charge here. Unbelievable," Sitharaman, who was in the flood-affected district to take stock of the situation, can be seen telling Mahesh in the video.
Clarifying the sequence of events prior to the incident, the ministry, said, "The tour programme of the RM (Raksha Mantri) was finalized by the district administration of Kodagu in consultation with the public representatives. This programme was approved and circulated to all concerned two days prior to RM's arrival. Subsequently, on the request of the district administration, an interaction with the veterans was added to the schedule."
"On completion of the field visits, as per the programme, the RM was interacting with ex-servicemen who had been adversely affected by the floods, when the District in-charge minister objected and insisted that meeting with the officials be conducted first. RM clarified that the welfare of ex-servicemen was an essential part of the Ministry of Defence and the same was scheduled in the program. However, the district minister insisted that the RM immediately stop the interaction and proceed to the meeting with the officials," the statement added.
The Ministry of Defence release also gave a detailed account of Defence Minister's itinerary during her visit to the district.
"It was unprecedented to hold such a meeting with all the media persons present," the statement said.
Earlier on Friday, Deputy Chief Minister of Karnataka Dr G Parameshwara took to Twitter to comment on the issue. Citing that Centre and State are equitable partners, he said that it was disappointing to see Defence Minister lashing out at his colleague.
"Madam @nsitharaman, our ministers have stayed back in Kodagu for weeks to oversee relief operations along with district administration. You should extend to them the same respect that they extend for the help from your end. It was disappointing to see you lash out at my colleague," Parameshwara tweeted. (ANI)
This story has not been edited. It has been published as provided by ANI