Delhi Chief Secretary Anshu Prakash alleges assault by AAP MLAs at CM Kejriwal's residence
Following the incident, the IAS (Indian Administrative Service) officers' association has called an emergency meeting to decide the next course of action.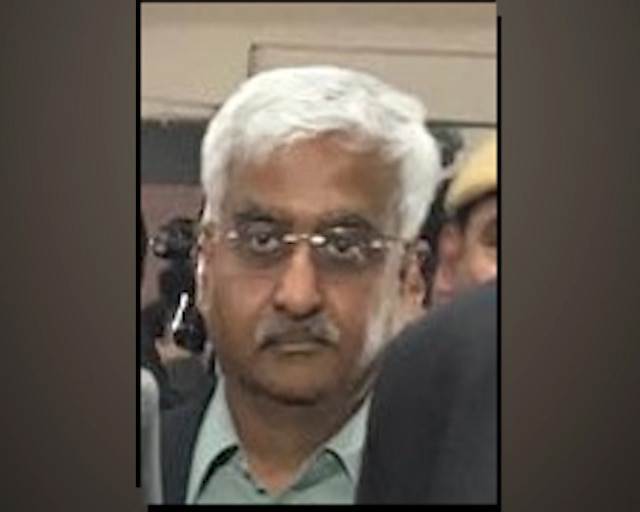 New Delhi: Delhi Chief Secretary Anshu Prakash on Tuesday evening was allegedly assaulted by AAP MLAs inside residence of CM Arvind Kejriwal.
The incident allegedly took place in presence of Kejriwal during a meeting in which Prakash was also present.
Reports Prakash did say during the meeting that he follows directives of the Lieutenant Governor Anil Baijal.
The chief minister's office refuted the allegations saying the Chief Secretary is playing into the hands of L-G Anil Baijal. It did admit that there was a heated exchange between the two parties.
AAP MLA Prakash Jharwal reportedly hit Prakash during the arguement.
The Delhi Subordinate Services Selection Board has called the incident a 'constitutional crisis' and threatened of strike until action is taken against the accused.



If our bureaucratic head (Anshu Prakash) is assaulted then this is constitutional crisis, we are not safe. We are going on strike with immediate effect till the MLA is not expelled: DN Singh, President, DSSS https://t.co/JQJlKZeiOk pic.twitter.com/ePECTHW3dr


— ABP News (@abpnewstv) February 20, 2018
The issue was forthwith taken up by Opposition parties which slammed the Kejriwal government for resorting to "criminal activity and hooliganism".



Will be meeting Hon'ble @LtGovDelhi at 12:35pm to apprise him of the ill treatment meted out to the Chief Secretary at the hands of AAP goons on the behest of CM @ArvindKejriwal. The same had happened with BJP delegation when it went to meet the CM at his residence.


— Vijender Gupta (@Gupta_vijender) February 20, 2018



@ArvindKejriwal and his Goon MLAs misbehaved and threatened the Chief secretary of NCT Delhi Government last night...
another shameful act of @AamAadmiParty Goons ...
an act of Urban Naxalism ...#UrbanNaxaliteKejriwal must Resign


— Manoj Tiwari (@ManojTiwariMP) February 20, 2018



Kejriwal should apologise for this hooliganism which took place before him-


AAP Govt is unable to deliver-Beating of Chief Secretary by MLAs in front of CM is another low & is aimed to divert attention from Govt failures!

AAP does not know Governance and has failed miserably????

— Ajay Maken (@ajaymaken) February 20, 2018



This is absolutely shocking. It was a pre planned conspiracy by CM @ArvindKejriwal to call Chief Secretary, Delhi at his residence at 12.00 midnight & assault him along with his MLA's. Criminally coward act. Is he a CM or a Gali ka Goonda ? https://t.co/rmTNKBzFwX


— Satish Upadhyay (@upadhyaysbjp) February 20, 2018



दिल्ली सरकार के अपने ही विजिलेंस डिपार्टमेंट ने लिख कर प्रमाणित करने से मना कर दिया हैं कि "दिल्ली में ईमानदार सरकार है"।


— Kapil Mishra (@KapilMishra_IND) February 20, 2018
Kapil Mishra, rebel AAP MLA and former Minister in the Kejriwal cabinet, said, "This has never happened in the history of India. This is shameful."
Following the incident, the IAS (Indian Administrative Service) officers' association has called an emergency meeting to decide the next course of action.
Arunoday Prakash, Media Advisor to Dy CM Manish Sisodia, said two AAP leaders were today heckled inside the Secretariat and police officials were not willing to help and take action.
"Never ever seen such indiscipline and chaos in life. Ashish Khetan and Imran Hussain heckled in Secretariat, volunteers thrashed by motivated elements showing up as employees. Delhi Police says cant help," Prakash tweeted.