Delhi Police busts international drug racket, recovers heroin worth Rs 125 crore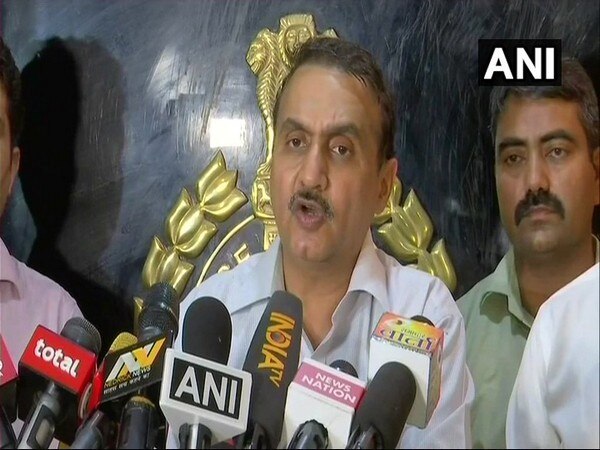 By:

ANI
Updated:
10 Apr 2018 09:35 PM
New Delhi, [India] Apr 10 (ANI): After a month-long operation, Delhi Police's Special Cell on Tuesday busted an international Narco-syndicate gang and arrested four people with 29 kg heroin worth Rs 125 crore.
"29 kg heroin worth Rs 125 crore recovered after a month-long operation. It was a well-organised syndicate. The drugs used to come from Afghanistan to Kashmir via Pakistan then brought to Delhi-NCR and taken to other parts of the world," Deputy Commissioner of Police (DCP) Delhi Police Special Cell said while addressing the media.
The gang consists of Indian and Afghan nationals. Jehangir Ahmed Bhat of Jammu and Kashmir, Gorbachan Singh and Nnadi K. Iheanyi of Nigeria but residing in Delhi and Mumtaj Haji Malam of Afghanistan.
Police authorities received a tip that a person of Kashmiri origin had been visiting Delhi and supplying consignments of Heroin to a person of Afghan origin who migrated to India.
The information further disclosed that the consignments were routed through Nigerians through with the help of several other Afghan nationals.
On March 26, acting upon a tip Jehangir was apprehended from the Paschim Vihar in Delhi and 11 kg of fine quality of heroine was recovered from his possession.
Whereas, on March 29 accused Gorbachan Singh was apprehended from Vikaspuri in Delhi and one Kg of heroine was recovered from his possession.
With Gorbachan's arrest the modus operandi of the entire syndicate was unearthed.
The consignments were delivered to Afghan national in Delhi who further delivered the same to the Nigerians based in Delhi, who finally smuggled it out of India to Europe and various other parts of the world.
He revealed that he had received directions from Pakistan and Afghanistan to receive heroin in India and to deliver the same to the Nigerians. His passport details revealed his visit to Pakistan before coming to India.
He revealed that he had supplied a huge consignment to one Nigerian on the direction of one person Azlam who is based in Pakistan.
Nnadi, the Nigerian citizen, was arrested from Najafgarh Road, Nangli in Delhi, with one kg of heroin. Another 15 kgs of heroin was recovered from his room in Dwarka area in Delhi.
He disclosed that he is works for a Nigerian syndicate and procures drugs from suppliers in Delhi and in turn smuggles them to Europe and Middle East.
The heroin is packed in capsules and inserted into the stomach of a specific smuggler visitng places outside India.
The gang had Viber accounts which they deleted once a deal was accomplished, in order to avoid any data leak in the case of apprehension.
A case has been registered under section 21/29 Narcotic Drugs and Psychotropic Substances Act (NDPS), and currently an investigation is underway.(ANI)
This story has not been edited. It has been published as provided by ANI