Delhi pollution: EPCA removes ban on entry of trucks, construction work
The body also revoked back its order of tripling the parking fee in Delhi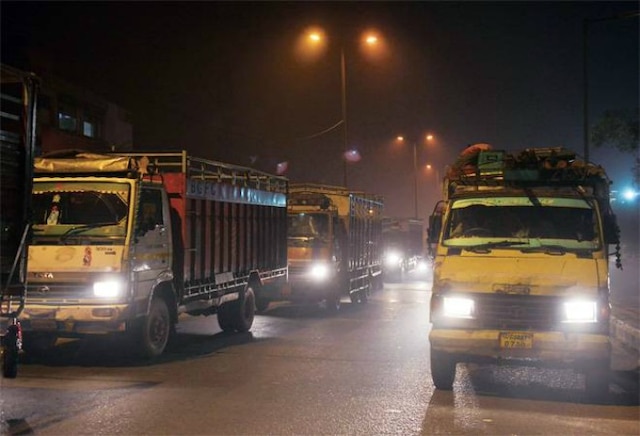 New Delhi: Days after imposing ban on entry of trucks in the national capital to control the increasing pollution level, Environment Pollution Control Authority (EPCA) on Thursday removed the restriction.
The ban on construction work in the national capital was also removed.
Also, it revoked back its order of tripling the parking fee in Delhi, a measure which was taken in order to ensure people don't take out their cars and resort to public vehicles.
Though there is no relief from the pollution problem, the environment body revoked its extreme orders which were hampering the normal life.
Chief Minister Arvind Kejriwal on Wednesday, met Haryana CM ML Khattar and resolved to put in "sustained efforts" to check pollution and discussed measures to ensure smog did not envelop the national capital in the winter of 2018.
Meanwhile, opposition Congress and INLD termed the meeting between Delhi Chief Minister Arvind Kejriwal and his Haryana counterpart Manohar Lal Khattar here as a "futile exercise".
Former Haryana chief minister and Congress leader Bhupinder Singh Hooda said the meeting to discuss ways to control air pollution in Delhi, amounted to "political drama" and "wastage of time".