10 FACTS about Odd Even: Two wheelers, women drivers not exempted this time
Delhi BJP chief Manoj Tiwari had said the Kejriwal government announced the scheme to save its face.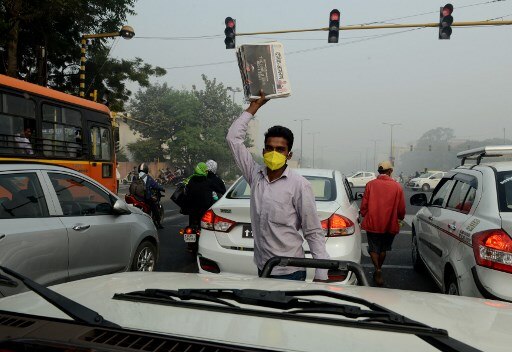 New Delhi: The National Green Tribunal on Saturday gave a green signal to Delhi Government for implementing Odd Even scheme. The nod came with certain conditions.
10 FACTS about Odd-Even scheme:


As per NGT's condition, If PM 10 and PM 2.5 exceeds 500 and 300 respectively, then Odd Even will have to be implemented effectively after 48 hours


No exemption for women drivers


No exemption for two wheelers either scooters or bikes. (Out of 66 lakh, 33 lakh two wheelers will be away from roads during these 5 days)


Emergency vehicles like fire tenders, ambulances to be exempted from Odd-Even rule


CNG vehicles to be exempted, but will have to put a sticker


VVIP vehicles to fall under Odd-Even and get no exemption


Violators of the Odd-Even rule to pay Rs 2000 as fine


The DTC which is falling short of 6,000 buses has been ordered to float maximum buses to accommodate public transport during the crucial period.


The Delhi Metro has also been asked to hire 300 buses for 10-15 days to handle the rush in case odd-even comes into operation


NGT orders Delhi Government to continue sprinkling water on roads to settle dust


The National Green Tribunal (NGT) had also questioned Delhi Government over their announcement of implementing the Odd Even rule between November 13 and 17, in order to control the air pollution in the national capital.
During the hearing, NGT asked Delhi Government "Why wasn't Odd Even implemented earlier?"
The court further asked, "What is the point of implementing Odd Even now when the pollution level has gone down?"
Further questioning Delhi Government, the green body asked if "Is Odd Even scheme at the whim and thought of a particular officer or the Delhi Government as a whole?"
It further asked government if it still wants to implement Odd Even rule, to which AAP Government replied "Yes, we do want to implement the rule and have done all necessary preparations for the same".
A dense blanket of smog enveloped Delhi this week, prompting authorities to announce the "odd-even" rationing of cars from November 13 for five days, closure of schools and a four-fold hike in parking fee for vehicles.
The BJP and the Congress on the other hand accused the AAP government of being negligent in controlling air pollution and announcing the odd-even scheme without proper preparations.
Delhi BJP chief Manoj Tiwari said the Kejriwal government announced the scheme to save its face.
"The Kejriwal government has been negligent in taking steps to check pollution and is resorting to face saving measures like the odd-even scheme," Tiwari told reporters.