Delhi Shocker: Man brutally stabbed to death with screw-driver, knife after auto-rickshaw hits a dog
The men stabbed the two brothers multiple time using knife and screw driver. While the younger brother succumbed to injuries, the elder one is still critical.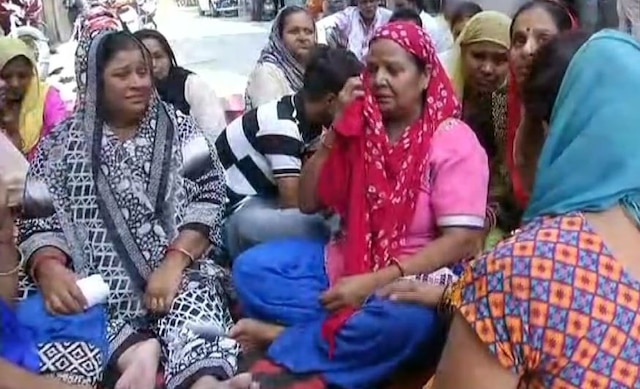 New Delhi: A scuffle broke out between two groups over minor injury to a dog after it was hit by an auto-rickshaw in Delhi's Dwarka district, which resulted in the murder of driver's younger brother.  In the Uttam Nagar station area of Delhi's Dwarka a group of boys thrashed the two brothers brutally and stabbed them multiple times with knife and screw-driver.

The two brothers were rushed to Deen Dayal hospital where the younger brother named Vijendra Rana succumbed to the injuries while the elder one named Rajesh Rana is in a critical condition.

The accused named Ankit and his accomplices are absconding since night. Police has registered an FIR and are in search of the accused.

As per the deceased's sister, while the elder brother Rajesh was parking his auto-rickshaw, it hit a dog which suffered a minor injury, over which a brawl broke out between him and the accused men. Amid all the argument, Rajesh took his auto-rickshaw to park in a lane and was returning to his home when the men dragged him and took him near their home. They then started hitting him. When the younger brother got to know about this, he tried to save him but he was also attacked with knife and screw-driver. The men kept attacking the two brothers until they were in a half-dead condition.

When the brothers were brought to hospital, the younger brother was declared dead late night, while the elder one is still critical.

As per the police the prime suspects are Ankit, his brother Paras and his tenant, Dev Chopra. Police informed that the fight  ensued between the accused and the deceased on the pretext of minor injury to the accused person's dog caused by the deceased person' Tata Ace vehicle.