Delhi temperature drops further; schools shut in Noida
Several trains and flights have been delayed due to fog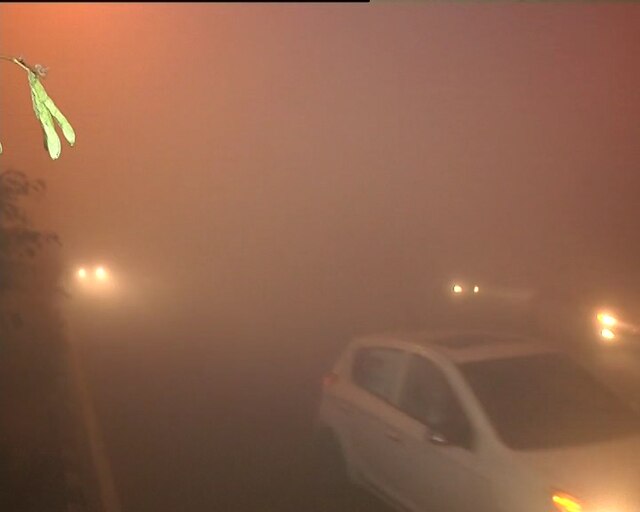 New Delhi: The national capital has enveloped in cold waves as the minimum temperature recorded on Saturday morning was 6 degrees. The same led to intense fog, leading to zero visibility on the roads.

The fog led to many road accidents and delaying of various trains and flights.

On Saturday, 49 trains got delayed, 13 got rescheduled and 18 got cancelled due to the thick layer of fog, which reduced the visibility to zero.

The same can be seen in the entire Northern India.

In Noida and Ghaziabad, the schools till class 8 would be shut till January 10.

The biggest problem is being faced by the homeless who are resorting to government made shelters where proper facilities are missing like blankets and wood for fire.