Demonetisation: 8 Nov 2016 PM Narendra Modi's 'purification drive' speech
Prime Minister Narendra Modi had handpicked few trusted bureaucrats and the plan for demonetisation was made in the utmost secrecy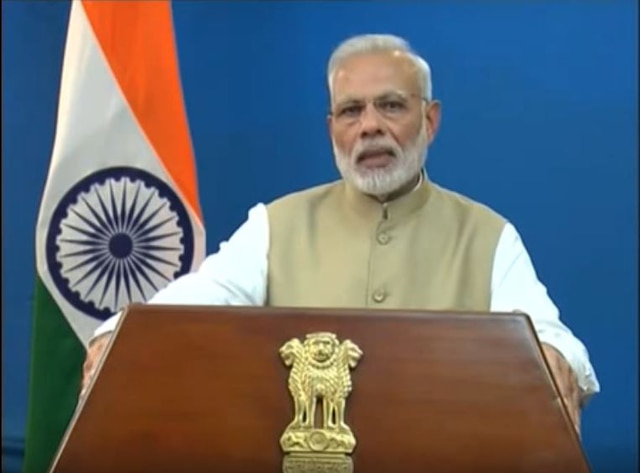 New Delhi:
Last year, on the 8th of November, in a surprise speech at 8 PM, the Prime Minister Narendra Modi announced that 86% of the value of all currency in circulation will cease to exist as legal tender. Demonetisation, as it was called, scrapped 500 and 1,000 rupee notes.
In the thirty minute address, which started with the Prime Minister talking about the economic situation in May 2014, went on to describe how International Monetary Fund and the World Bank have also said that India has become the "bright spot" in the global economy. Many schemes like Stand-up India, Pradhan Mantri Mudra Yojana and Pradhan Mantri Ujjwala Scheme were also talked about.
Around 15 minutes into his speech, the PM announced that in order to break the grip of corruption and black money, from midnight onwards five hundred rupee and thousand rupee currency notes will become worthless pieces of paper



A historic step to fight corruption, black money and terrorism. pic.twitter.com/CpsUA68rQm


— Narendra Modi (@narendramodi) November 9, 2016
During the address, PM Modi said that we are going to witness to a 'shuddhikaran' (purification) process. He also disclosed that in 2014, the Reserve Bank sent a recommendation for issuing of five thousand and ten thousand rupee notes and this was not accepted.
The Prime Minister had asked the countrymen to join and extend their hand in this
Imandaari ka Utsav
, this
Pramanikta ka Parv
, this celebration of integrity, this festival of credibility. He had also asked to break the grip of corruption and black money and –


Ignore the temporary hardship


Join the festival of integrity and credibility


Enable coming generations to live their lives with dignity


Ensure that the nation's wealth benefits the poor


Enable law-abiding citizens to get their due share


The Prime Minister did mention about black money, corruption, benami property, counterfeit currency, illegal trade and terrorism. Although, words like the cashless economy, digital transitions and less cash economy were not part of the speech but it is true to say that Modi's demonetisation initiative was a boon for India's e-payment providers.
The full text of the 8th November 2016 speech can be read
here
Here is the video of the speech -
This year, Bhartiya Janta Party is celebrating 8th November as Anti-Black Money Day. The Prime Minister on his twitter handle also shared a short film on Demonetisation.



Here are the benefits of demonetisation, encapsulated in this short film. Have a look. #AntiBlackMoneyDay pic.twitter.com/rPmGUYnTzI


— Narendra Modi (@narendramodi) November 8, 2017