Didn't travel in Rajdhani Express, claims JDU MLA Sarfraz Alam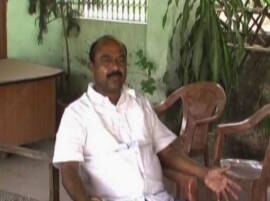 New Delhi: JDU MLA Sarfraz Alam, the son of RJD MP Mohammed Taslimuddin, who was booked on Monday for allegedly misbehaving with a woman inside a train, has claimed that he wasn't present in the train itself.



Alam said false allegations have been leveled on him as he never travelled in the Rajdhani Express. GRP is investigating the case.



According to a report in The Telegraph, the woman and her husband Indrapal Singh Bedi, 36, were travelling in AC 2-tier coach A4 and had boarded the train at Guwahati on Sunday morning. The couple, residents of Virender Nagar in New Delhi, were in Guwahati for a family function.



According to Bedi's statement recorded with the Railway Protection Force (RPF), the MLA, along with two bodyguards, got on the train at Katihar. They entered the compartment where the Bedis had reserved berths 2 and 5. The Dibrugarh-New Delhi Rajdhani's scheduled arrival at Katihar is 4.15pm.



Bedi said Sarfraz, who, he alleged, was drunk, started misbehaving with his wife when the train was nearing Patna, a distance of about 300km from Katihar that the Rajdhani covers in a little over five hours.



When Bedi intervened, Sarfraz, the MLA from Jokihat in Araria district, and his security guards hurled abuses at him and threatened him with dire consequences. Bedi immediately alerted the RPF escort team.



"The MLA started an altercation with us over a lower berth. He was in an inebriated state and also involved my wife in the argument. He did not have tickets to travel," Bedi said in his written complaint to the RPF escort party.



The RPF subsequently reported the incident to the Patna government railway police station on Sunday night. Based on the statement, an FIR was lodged on Monday.



Bedi, a businessman, narrated the sequence of events over phone to The Telegraph.



"The MLA boarded the train at Katihar and sat across us without any reservation. He boasted about himself throughout the journey. Before the train reached Patna (around 10pm), he went to the AC first class coach to meet a friend. When he returned, the MLA was drunk and began using abusive language. When I objected, he used more foul language. Before getting down at Patna, he touched my wife. I followed him to the exit door but was stopped by his two bodyguards," Bedi said.



Additional director-general of police (headquarters) Sunil Kumar said the superintendent of railway police (Patna) has been asked to initiate action on the basis of evidence. "A police team would be sent to Delhi to record the statement of the woman," Kumar told The Telegraph.



Patna SP (rail) Prakash Nath Mishra said Sarfraz has been booked under various sections of the IPC pertaining to sexual advances, causing insult, wrongful confinement etc.



Sarfraz, 46, is no stranger to controversy and has earlier been accused of loot and robbery.