Disappointed, but not surprised: Chidambaram on Arvind Subramanian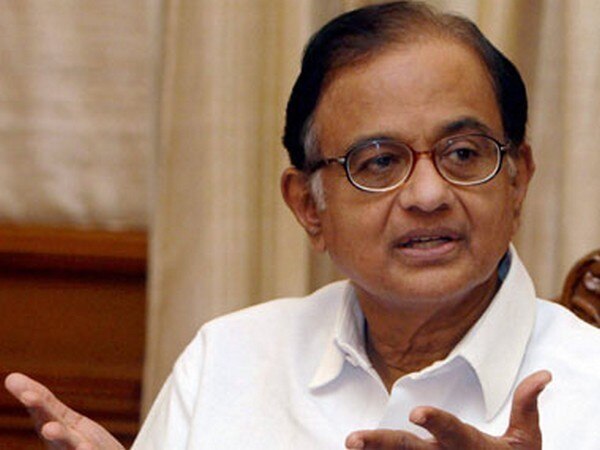 By:

ANI
Updated:
20 Jun 2018 11:50 PM
New Delhi [India] June 20 (ANI): Hours after Arvind Subramanian stepped down as the Chief Economic Advisor (CEA), Senior Congress leader P Chidambaram said he was disappointed, but not surprised.
"I am disappointed, but not surprised, that Dr Arvind Subramanian has decided to leave the government before the end of his term. Dr Arvind Subramanian was either not consulted or his views were brushed aside on many important issues. It is no longer a secret that the CEA was not consulted before demonetisation," he tweeted.
Chidambaram further claimed that Subramanian's views on Goods and Services Tax (GST) rates and Revenue Neutral Rate were "brushed aside."
The senior Congress leader said he was hopeful of Subramanian returning to serve "under a future government.
"I am sure that with age on his side, Dr Arvind Subramanian will return to serve under a future government. I thank Dr Arvind Subramanian for describing the UPA years of 2005-2010 as the "boom period" of the Indian economy," Chidambaram said in another tweet.
Arvind who stepped down as the CEA, will be returning to the United States of America (USA) due to "pressing family commitments."
The announcement was made by Union Minister Arun Jaitley in a Facebook post earlier today.
"Few days ago, Chief Economic Advisor Arvind Subramanian met me over video conferencing. He informed me that he would like to go back to the US on account of pressing family commitments. His reasons were personal but extremely important for him. He left me with no option but to agree with him," said Jaitley.
Arvind, whose term was to end on October 16 last year, was given a year's extension by the Centre. (ANI)
This story has not been edited. It has been published as provided by ANI