AAP minister Kapil Mishra asks Mehbooba to state if Burhan Wani was a terrorist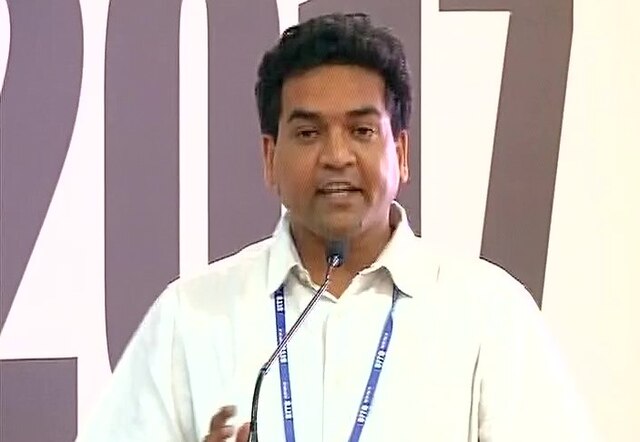 NEW DELHI: Delhi Tourism Minister Kapil Mishra on Tuesday created a flutter at a tourism event here by asking Jammu and Kashmir Chief Minister Mehbooba Mufti if she considered slain Hizbul Mujahideen commander Burhan Wani a terrorist and said that tourism and terrorism cannot go together.
"Can tourism and terrorism go together? How will tourism grow in India? Before leaving she has to tell us if she considers Burhan Wani and Afzal Guru terrorists," Mishra said.
Some people in the gathering stood up to protest and asked Mishra to desist from making such remarks.
But the minister said he would leave only after saying what he has to and it would not take much time.
"It cannot happen that you (Mehbooba Mufti) do not accept that Burhan Wani was a terrorist, and seek boost in tourism," Mishra said.
He was speaking at 'Bharat International Travel Bazaar' event organised here. The event was attended by Mehbooba Mufti and Delhi Lt. Governor Najeeb Jung.
Delhi government was co-host of the event.
Four questions asked by Delhi tourism minister Kapil Mishra to J&K CM Mehbooba Mufti at the event:


Do you consider Burhan Wani as terrorist or not?


Make it clear if you consider Afzal Guru as terrorist or not?


What is your opinion on chanting of 'Bharat Mata Ki Jai'?


What's your stand on the recent JNU controversy?





Mehbooba Mufti should answer my questions or quit.


— Kapil Mishra (@KapilMishraAAP) October 4, 2016
However, the J&K CM ignored the questions and broke down in tears after hearing her father's voice in a video clip on Kashmir tourism.
"Any place in the world, including Delhi, women are safest in my Kashmir. Thats the biggest thing my state can offer. Compared to any place in the world, including Delhi, women & girls are safest; there is no fear of getting raped in a car in J&K," Mufti said.
"Biggest confidence building measure is if you visit our state, it shows that you trust us," she added.