Dussehra 2019: Wishes, SMS, Whatsapp Status, Facebook Post For Your Loved Ones
Dussehra 2019: Here are some Whatsapp messages and SMS' which you can send to your loved ones and close family friends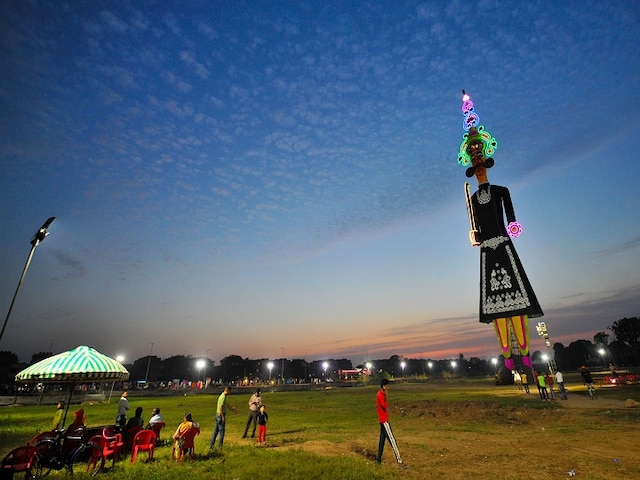 New Delhi: People across states are celebrating the festival of Dussehra which marks the victory of good over evil. The festival is observed on the tenth day in the Hindu month of Ashvin .

The word 'Dussehra' is derived from two Sanskrit words 'dasha' and 'hara' meaning 'ten' and 'defeat' respectively. While Vijayadashami is derived from two words, Vijaya (means victory) and Dashami (means tenth).

The day marks Lord Ram's victory over Ravana.

This year Dussehra falls on October 8, 2019.

Here are some Whatsapp messages and SMS' which you can send to your loved ones and close family friends. Take a look at the messages mentioned below to be sent on this Dussehra.

* A time for celebration,

A time for victory of good over bad,

A time when the world sees the example of the power of good.

Let us continue the same 'True' spirit.

Blessing of Dussehra!

* Lakshmi ka Hath ho,

Saraswati ka Sath ho,

Ganesh ka niwas ho,

aur maa durga ke ashirwad se aapake jeevan mai prakash hi prakash ho …. .

HAPPY Vijaya Dashami!

* D – Devil in

U – Your life by giving you

S – Splendid and

S – Sparkling

E – Energy which brings

H – Happiness,

R – Riches and

A – Abundance!

Happy Dussehra!

* Celebrate the victory of the forces of good over Evil.

Lets celebrate an auspicious day to begin new things in

life….HAPPY DUSSERA….!!

* Good wishes for a joyous Vijayadashmi! May Goddess Durga grant all your wishes and bless you with good health, success and happiness.

* May this Dussehra bring you loads of joy, success and prosperity, and may your worries burn away with the effigy of Ravana. Wishing you a year full of smiles and happiness.

* Dusshera signifies the victory of good over evil. May all the evils in and around you vanish by the virtue of the goodness in and around you.

Happy Dussehra!

* Vijaya dashami ka shubh absar

apke aur apke parivar ke jivan mein sukh,

samradhi aur shanti bharde.

Happy Dussehra!!

* May the Mother Goddess turn all your dreams into reality this Vijaya Dashami! Stay blessed.

Happy Dussehra 2019 to all ABP News viewers and readers!