EC should have sent notice personally before publishing on website: Manohar Parrikar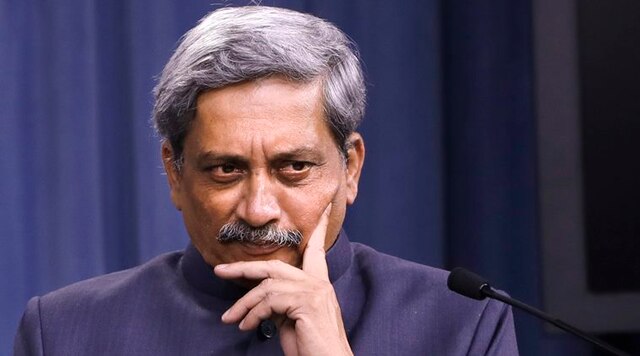 By:

ANI
Updated:
02 Feb 2017 06:21 PM
Panaji, Goa: After being served notice by the Election Commission for his alleged remarks abetting bribery during a public rally in Goa, Defence Minister Manohar Parrikar on Thursday said he is disappointed by the fact that the poll panel published the notice on website without sending it to him first.

"I am disappointed because the Election Commission published the notice on the website without handing me the notice first. Is this the correct way of doing it, the appropriate way was to hand me the notice first and later they could have published on the website," Parrikar told ANI.

The poll panel issued notice to Parrikar on Wednesday after it took cognisance of the complaints from the Goa Forward Party and AAP chief Arvind Kejriwal. The Commission has alleged that Parrikar deliberately and intentionally instigated the public to take bribe for voting and abetted the offence during the electoral process.

The Defence Minister, made the statements in question at Chimbel on January 29, in which he purportedly said he had no problem with people accepting money from other parties to attend their rallies, but they should vote for "lotus".

The Goa Forward Party's complaint alleged that Mr. Parrikar said while someone would give Rs.1,000 or Rs.3,000, "we will give Rs.1,500 every month".