Elvis Gomes is Goa's AAP Chief Ministerial candidate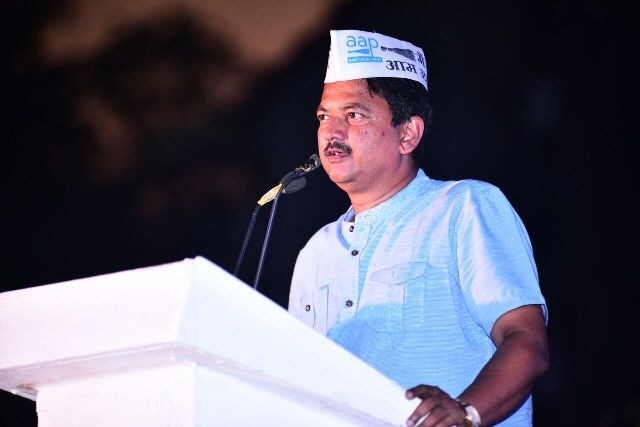 PANAJI: Former Inspector General of Prisons Elvis Gomes will be the AAP's Chief Ministerial candidate in Goa, Delhi's Chief Minister Arvind Kejriwal announced on Monday.

The Aam Aadmi Party leader made the declaration at a public rally. Goa will see assembly elections early next year.

"Today, I propose Elvis Gomes as the next Chief Minister of Goa," Kejriwal said to loud applause at a meeting attended by more than 5,000 AAP activists.

Gomes joined the AAP in October this year, soon after retiring from government service. He was posted as Inspector General of Prisons at the time of his retirement.

The 53-year-old took voluntary retirement. He is now the President of Goa Football Association.

Gomes has held major official posts in Goa. He was earlier a director of Municipal Administration and Tourism and chairperson of Goa Housing Board.

Extolling Gomes' qualities, Kejriwal said he was a "dead honest officer".

"There is a diamond among all these candidates. It is Elvis Gomes. The whole of Goa knows. Elvis has been in Goa administration for 20 years. He could have made crores of rupees... He did not make a single paise. He is a dead honest officer," Kejriwal said.

Gomes is set to contest the Cuncolim assembly seat, currently represented by BJP MLA Rajan Naik.

The AAP, which rules Delhi, is fighting elections in Punjab and Goa.