Enough warnings, just act against Pakistan: ally Shiv Sena to PM Modi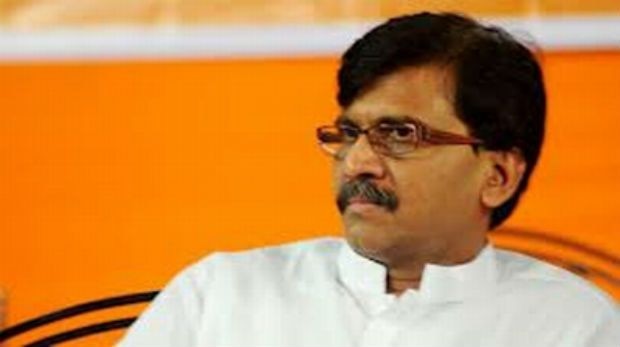 By:

ANI
Updated:
26 Sep 2016 11:08 AM
Mumbai:  Condemning the Narendra Modi-led government's move to launch a diplomatic war against Islamabad after the dastardly Uri attack, the Shiv Sena on Monday said that the Centre is simply having war of words with Pakistan rather than taking some serious actions against the neighbouring nation.

"Solders are losing their lives and we are still busy in giving warning to Pakistan and appreciating our efforts. But the truth is if Pakistan really wants to have war with us then we are also ready," the Sena said in its editorial, Saamna.

The Shiv Sena further asserted that the Canter is talking about isolating Pakistan, but eventually all the supporters of India can be witnessed maintaining their friendship with Islamabad whether it be Russia with its Joint drill, Indonesia which provided Defence equipment or Organisation of Islamic Cooperation (OIC) who has extended its support to Pakistan openly and is willing to send Fact finding committee to Kashmir.

"No matter how much hue and cry we make to isolate Pakistan after the Uri attack on the international forum, the truth remains that all these efforts are useless. In fact a new fear has cropped up that India might face isolation on the global platform," the editorial said.

The BJP ally emphasised that Pakistan's statement asserting that the Uri attack took place because of the Kashmir unrest, somehow indicates that they accepted their involvement in the attack. On India's decision to provide evidence in the United Nations against Pakistan, the Shiv Sena

said that since the UN is asserting to resolve the issue bilaterally, then there is no use of providing evidence on this issue.

Earlier on Saturday, the Prime Minister launched a scathing attack on Pakistan and said that India would never forget the Uri terror attack and would make all efforts to isolate Islamabad globally.

"A day will come when the people of Pakistan will go against their own government to fight terrorism. India has been successful in isolating you (Pakistan) globally, and we will intensify our efforts to make sure that you are isolated globally. The people of Pakistan should ask their leaders that India and Pakistan got freedom in the same year, but India exports software and your (Pakistan) leaders are exporting terrorists," said Prime Minister Modi, while addressing a public rally in Kozhikode.

Meanwhile, External Affairs Minister Sushma Swaraj will address the UN General Assembly in New York today, where she is expected to give a stinging response to Pakistan Prime Minister Nawaz Sharif's UNGA speech.

Outlining India's focus for the UN General Assembly session, New Delhi's envoy to the UN Syed Akbaruddin said terrorism is the primary concern for India as well as for nations across the world.

He listed reform of the UN Security Council, sustainable development, climate change and peacekeeping as other priorities for India in the current UNGA session. External Affairs Ministry Spokesperson Vikas Swarup also said that one can also expect a continued focus from India on the theme of terrorism which is today undoubtedly the single biggest challenge to international peace and security.