Ensuring peace with China at Indian Territory's cost is not acceptable: Salman Khurshid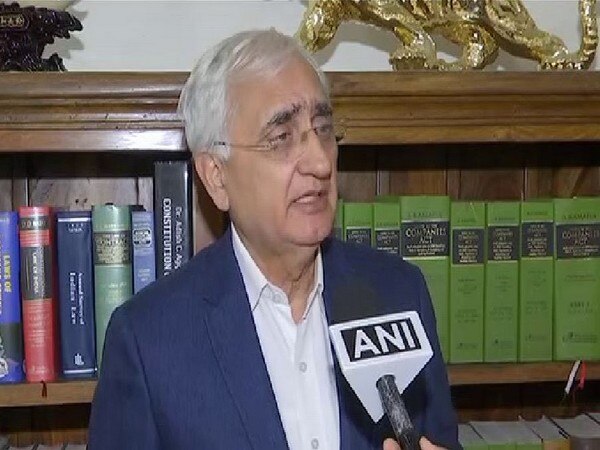 By:

ANI
Updated:
29 Aug 2017 05:55 AM
New Delhi [India], Aug 29 (ANI): Former minister of External Affairs Salman Khurshid, in regard to India and China's agreement to end their over two-month-long stand-off in the Doklam Plateau, said that ensuring peace with China at the cost of Indian Territory is not acceptable.
"Ensuring peace with China is something that we support, but not at the cost of Indian Territory and honour of our nation," he told ANI.
The Congress leader further said, "There's a word in English called sequitur, and the opposite of it is non sequitur. If something doesn't follow from something, it is called non sequitur. But what is it that they are saying? Have they clearly said what the problem was? Have they said that the problem has been resolved? Have they then said that we, therefore, now do not need to be excited about whatever China was doing? China was apparently building a road."
India-China stand-off at Doklam, near the Sikkim-Tibet-Bhutan trijunction had been going on for more than two months and the situation arose after China started constructing a road in the area.
India objected to the road construction after the Chinese troops ignored Bhutanese protests, triggering a face-off on June 16.
Speaking on the same, Khurshid added, "Now, we don't know if they have said that we will not build the road. They have certainly said that they will continue to patrol. Either of those is an assertion of some kind of sovereignty over that area, which we don't accept. Now, if they will continue to patrol, will we also patrol? And if both of us will continue to patrol, how it is different from what has happened today? And if we will not patrol and we are withdrawing, have we seeded to China and accepted China's perception? I am sorry, this is no way diplomacy and certainly no way of keeping the country informed about what you are doing."
On Monday, India and China agreed to end their over two-month-long stand-off in the Doklam Plateau by reaching an understanding not to let their long standing differences become disputes.
"In recent weeks, India and China have maintained diplomatic communication in respect of the incident at Doklam. During these communications, we were able to express our views and convey our concerns and interests," the Ministry of External Affairs said in a statement.
The ministry further said," On the basis, expeditious disengagement of border personnel at the face-off site at Doklam has been agreed to and is ongoing."
External Affairs Minister Sushma Swaraj has reiterated that India's road map is peace and talks are going on to resolve the issue diplomatically.
India has made its stance clear that that it stands for peace the border question can be solved diplomatically, not by war.
Meanwhile, official sources informed ANI on Monday, as India and China agreed to end their over two-month-long standoff in the Doklam, status quo in the region has been restored as it existed two months ago prior to the standoff.
The sources said that all roads building equipment in the region has been withdrawn by Chinese side including bulldozers, tents and construction equipment.
"It was a triumph of diplomacy as both India and China, being great powers, agreed to settle this issue through dialogue & discussion," sources told ANI.
According to sources, India stood firm on its ground, which made clear to China that there would be no backing down on this issue and hence New Delhi reached a settlement on Monday.
It is pertinent to mention here that all embassies wanted to brief India on which way things were going between the two sides on the standoff issue but India made it clear that it was something which it would handle on its own without help or interference from other countries.
The agreement to disengage in Doklam comes ahead of Prime Minister Narendra Modi's likely visit to China for the BRICS summit. (ANI)
This story has not been edited. It has been published as provided by ANI