Fine salvo at Jio's rivals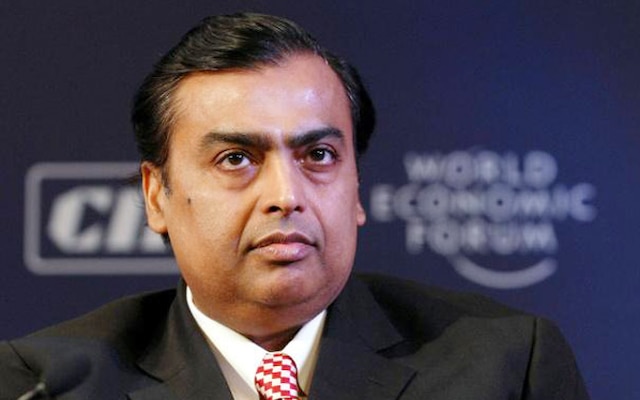 New Delhi: The telecom watchdog has proposed a hefty fine of Rs 50 crore a circle each on Bharti Airtel, Vodafone India and Idea Cellular for their alleged failure to provide sufficient connectivity points to Reliance Jio.

If the telecom ministry accepts the proposal from the Telecom Regulatory Authority of India (Trai), the three operators could be looking at a cumulative fine of over Rs 3,000 crore.

Jio belongs to the Reliance empire of Mukesh Ambani, and its inaugural ad campaign had prominently featured a photograph of Prime Minister Narendra Modi.

This is the first time that action has been recommended against the three leading service providers simultaneously over their alleged failure to provide connectivity to a competitor.

Trai is expected to function independently of the government and is usually headed by a civil servant. Former information technology secretary Ram Sevak Sharma is its current chairman.

In a letter to the department of telecom, Trai recommended that the three companies should be penalised as the failure to provide sufficient connectivity points to Jio had resulted in a high call failure rate.

Trai added that this was in clear violation of point of interconnection (PoI) rules.

"All operators are obligated under the licence conditions to provide interconnection such that quality of service parameters are met. It is a licence obligation and an obligation towards the customers," said a Trai official, adding that the regulator's main concern was to ensure that all the operators maintained the call quality for the end consumer.

Insufficient connectivity points between operators can lead to dropped calls when a Jio subscriber tries to call an Airtel or Idea number.

On September 20, the telecom regulator had sought congestion data from the top three operators to check whether attempts were being made to block calls from Jio users. Based on the data, Trai found that the call failure rate was around 80 per cent, which is "unacceptable".

Trai regulations limit dropped calls on interconnection points to five in every 1,000 calls, or 0.5 per cent. Anything beyond that can lead to the operators being held responsible for non-compliance of regulation and licence terms.

The three companies had said the "free" calls provided by Jio were the reason for the traffic congestion and asymmetry, because of which they were bearing higher costs.

Jio is offering free phone call and 4G mobile broadband service till December 31.

The Reliance brand, charging the incumbent operators with "anti-competitive behaviour", had said yesterday that over 75 per cent of calls on its network were still failing because of the insufficient interconnection facility.

"Indian public have not been able to enjoy Jio's free voice offer as a result of such anticompetitive behaviour of incumbent operators in breach of licence conditions," Jio had said in a statement.