Former UP CM Akhilesh Yadav detained on Agra Lucknow Expressway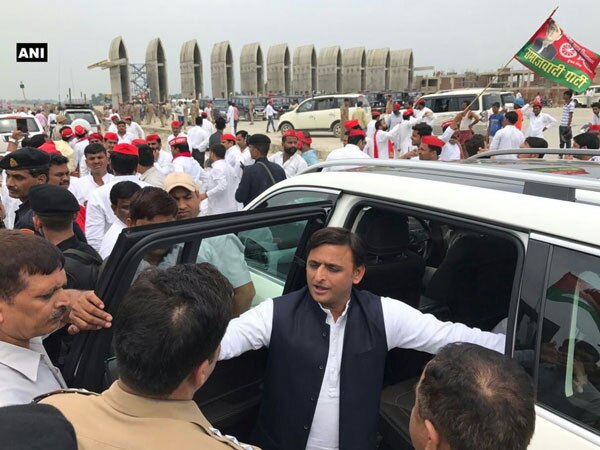 By:

ANI
Updated:
17 Aug 2017 07:15 PM
Unnao (Uttar Pradesh) [India], August 17 (ANI): Former Uttar Pradesh Chief Minister Akhilesh Yadav was detained on the Agra Lucknow Expressway on Thursday.
The Chief Minister was on his way to meet ex-MLA and Samajwadi Party leader Pradeep Yadav who was beaten in clash during district panchayat president elections in Auraiya.
The police yesterday detained some senior Samajwadi leaders after party supporters turned violent for not being allowed to accompany their candidate for the district panchayat chairperson's post to the nomination room in the collectorate in Auraiya.
The violence by the party workers provoked the deployed police to cane-charge them.
Reportedly, sitting MLC Rajpal Kashyap, Pradeep Yadav and several other leaders were in police custody till late yesterday evening.
However, the party has alleged that the police acted unjustified, assaulting the workers who were protesting against the police partiality. (ANI)
This story has not been edited. It has been published as provided by ANI