Free Rides For Women In DTC, Cluster Buses From Oct 29: Delhi CM Kejriwal at I-Day Event
The move comes ahead of the Assembly polls in Delhi scheduled to take place early next year.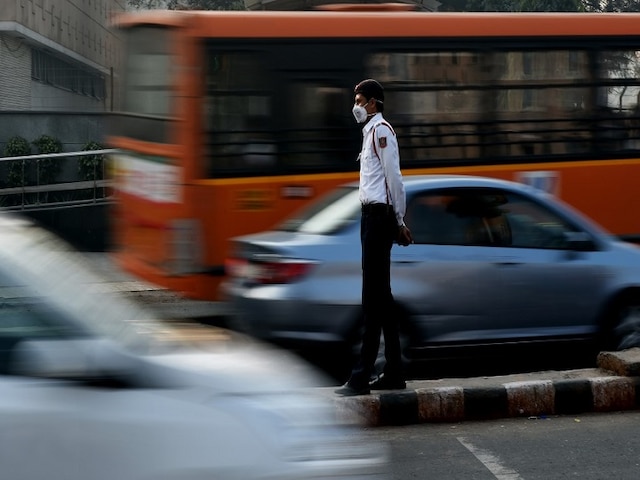 New Delhi: In a major decision, Delhi chief minister Arvind Kejriwal on  Thursday Free rides for women in DTC, cluster buses from October 29 this year. The chief minister made the announcement during an Independence Day event in Chhatrasal stadium here.

"On the day of Raksha Bandhan, I want to give gift to our sisters that there will be free rides for women on all DTC (Delhi Transport Corporation) and cluster buses from October 29, which will ensure their safety," Kejriwal said.

Two months ago, Kejriwal had said that his government proposes to make Metro and bus travel free for women in the national capital regarding which he said the government will also take feedback from the people.

The move comes ahead of the Assembly polls in Delhi scheduled to take place early next year. This move along with CCTV camera coverage for women's security would cost the Delhi government Rs 700-800 crore, Kejriwal had then said. He had also requested women who can afford the service not to take free rides

The 87-year old Sreedharan, former managing director of Delhi Metro Rail Corporation and now principal adviser to the Delhi and Lucknow Metros, popularly known as "Metro Man" had on June 10 written to Prime Minister Narendra Modi not to agree to the AAP government's proposal of giving free rides to women on Delhi Metro.

"Sir, when the first section of the Delhi Metro was to be opened, I had taken a firm and conscious decision that no one would be given any travel concession," he wrote.

"This stand was taken to maximise revenues so that Metro fares could be kept low so as to be affordable to ordinary citizens and at the same time Metro would make sufficient operational surpluses to pay back the loans taken from JAICA (Japan International Cooperation Agency)."

Earlier this month, the Kejriwal-led AAP government in Delhi announced giving giving full subsidy to those consuming up to 200 units of electricity and an almost 50 per cent subsidy to people consuming 201 to 400 units.

Delhi BJP president Manoj Tiwari welcomed the move, but it is aimed at political gains in the run up to the Delhi polls.