From 'Congratulations' to 'Retweet if you want a recount'- This is how world reacted to Trump's win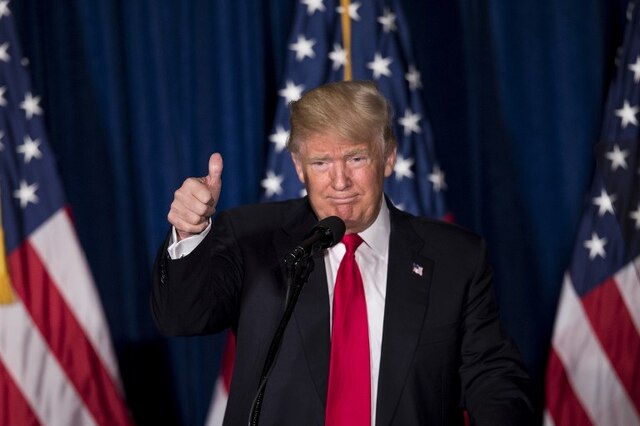 New Delhi: In a recent tweet, the newly elected US President Donald J. Trump expressed his desire to get the country together.





Such a beautiful and important evening! The forgotten man and woman will never be forgotten again. We will all come together as never before


— Donald J. Trump (@realDonaldTrump) November 9, 2016


But this does not seem like an easy task given the rallying cries of celebrities from his own country. The news of the election of Donald J. Trump as America's 45th President on Tuesday has been met with happiness, shock and surprise from people all over the world.
The congratulations came from the big names including Prime Minster Narendra Modi.



Congratulations @realDonaldTrump on being elected as the 45th US President.


— Narendra Modi (@narendramodi) November 9, 2016
I would like to congratulate Donald Trump on being elected the next President of the United States. Full statement: https://t.co/7W2feuodUE

— Theresa May (@theresa_may) November 9, 2016



Respect the will of the American people, Congratulating and wishing President-elect, @realDonaldTrump , all the success.


— Hamid Karzai (@KarzaiH) November 9, 2016
Many Hollywood celebs took to Twitter to express their opinion on the results of the US Presidential polls.

Retweet if you want a recount

— Lindsay Lohan (@lindsaylohan) November 9, 2016


????say a prayer America

— #CountryOfKindness (@ladygaga) November 9, 2016


Do not sit still. Do not weep. MOVE. We are not a nation that will let HATE lead us.

— KATY PERRY (@katyperry) November 9, 2016


I 2nd that, your misguided vote for a for 3rd party gave Trump the election.I'm sure you meant well but you changed history forever. #sad https://t.co/zj7JXBP556

— Ian Somerhalder (@iansomerhalder) November 10, 2016


This is an embarrassing night for America. We've let a hatemonger lead our great nation. We've let a bully set our course. I'm devastated.

— Chris Evans (@ChrisEvans) November 9, 2016

Bollywood stars are also finding it hard to digest that the Republican candidate made it to the White House. Many big names took to Twitter to express their disbelief. 



'Ignorant,sexist,racist but jeez thank God ,not a feminist!' said the birdbrained followers as they flapped their wings for Donald Duck ..


— Twinkle Khanna (@mrsfunnybones) November 9, 2016



Misogyny trumps, racism trumps... everything that's wrong with the world trumps... ???????? #DoomsDay2016#USElections


— Aditi Rao Hydari (@aditiraohydari) November 9, 2016



What is most surprising is the entire government system is red now! Trump won't have many hurdles to pass to do anything he wants! ????????????????????


— Sunny Leone (@SunnyLeone) November 9, 2016



Oh Teri!!!!! Yeh jeetgaya. New president #donaldtrump. Hope all visiting America have got their visas.


— arjun rampal (@rampalarjun) November 9, 2016



#BarrackObama was elected on positive vote for the future. #DonaldTrump is elected on negative vote against establishment #Elections2016


— Shekhar Kapur (@shekharkapur) November 9, 2016
No one knows how Trump is going to be as a President but one thing is for sure. American democracy will never be the same now.