FS Jaishankar contradicts defence minister Manohar Parrikar on cross-LoC surgical strikes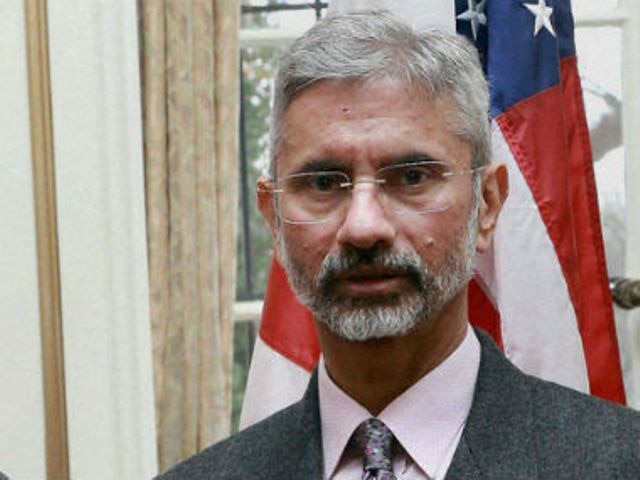 New Delhi: The Narendra Modi-led Bharatiya Janta Party (BJP) government at the centre has admitted that Indian Army was involved in surgical strikes earlier too but not at this level.

Foreign Secretary S Jaishankar said whether cross-LoC surgical strikes were undertaken by the army in the past only the military will know as no "message" about such assaults were conveyed.

"What FS said is that the key issue is that we went public after conducting the surgical strikes which conveyed a politico-military message. Whether any previous crossings had been done only the army would know. But it is irrelevant anyway because there was no message," sources in the government said, reported PTI.

The clarification about what happened at a meeting of the Parliamentary Committee on External Affairs, which was briefed on the strikes by Jaishankar, came after some opposition MPs quoted him having said the army had carried out "target specific, limited-calibre, counter-terrorist operations" across the LoC in the past too but this was for the first time the Government of India had gone public about it.

Interesting FS's statement is totally opposite than that of Defence Minister Manohar Parrikar.

Congress hits out at Defence Minister

On Monday, the Congress party hit out at Defence Minister for his comment that "RSS ideology inspired surgical strikes". Party said that Parrikar is a "national embarrassment" and "doesn't deserve to hold his portfolio".

Reaction of Mayawati

Taking strong exception to his comment, BSP chief Mayawati alleged that it amounts to degrading the country's armed forces.

Instead of giving credit for surgical strikes to the Indian Army, the Defence Minister first gave it to the PM Modi and now to his RSS teachings which amount to degrading the valour of the nation's army and is condemnable, said Mayawati.

She had earlier accused BJP of doing politics over the issue with an eye on upcoming polls in Uttar Pradesh and others states

What Manohar Parikar had exactly said

"I wonder, with the combination of a Prime Minister who comes from Mahatma Gandhi's home state, and I, Defence Minister, coming from Goa which never had any martial race, and surgical strikes. Maybe the RSS teaching was at the core, but this was quite a different kind of combination," said Parrikar at a function, "Know your Army", in Ahmedabad.