Fuel on fire: Govt may reduce excise duty on petrol and diesel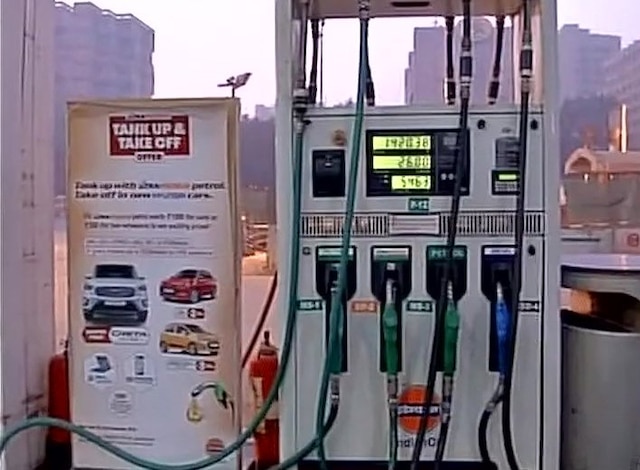 New Delhi:
Concerned over increasing fuel prices, the government may reduce excise duty on petrol and diesel, said sources. However, Finance Ministry will take the final decision.
Presently, on Petrol, excise duty is around Rs 19. On diesel, it is around Rs 15.
In a shocking and concerning news, petrol price in Mumbai had crossed Rs 80/litre on Monday. To be exact, the price was Rs 80.10 in Mumbai which is the commercial capital of India.
In Delhi also there is no relief. The price per litre in the national capital is hovering around Rs 72.
In Lucknow, the state capital of Uttar Pradesh, the price of petrol is around Rs 74 per litre.
There is no respite in other big cities as well.
Interestingly, the petrol and diesel price change daily and at the time when government introduced this scheme, it said that the aim is to control the prices. But on the contrary, the price is rising.
In a separate yet related development, on Sunday, Union Oil Minister Dharmendra Pradhan said his Ministry is trying to bring petrol and diesel under the purview of the Goods and Services Tax (GST).
"We are trying that petrol, diesel and kerosene should also come under the ambit of GST. We are hopeful that the GST Council will agree to it shortly," the Petroleum and Natural Gas Minister told reporters in Ujjain.
Responding to a query, the minister said the spike in petrol rates in the international market has impacted the cost of the fuel in India.
"Besides, the state governments too levy cess on petrol," he said.
The Congress had demanded that petroleum projects be brought under the GST ambit.