Rahul constitutes CWC, drops many senior leaders including Digvijay, Janardan Dwivedi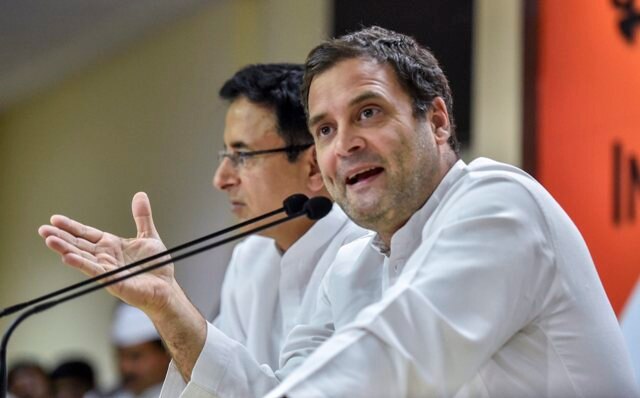 NEW DELHI: Rahul Gandhi on Tuesday constituted the Congress Working Committee, the party's highest decision-making body, with a blend of young and old leaders.
The new Congress Working Committee (CWC) includes 23 members, 18 permanent invitees and 10 special invitees.

This the first CWC formed by the Congress chief after assuming charge of the party.

Senior leaders like Digvijay Singh, Janardan Dwivedi, Kamal Nath, Sushilkumar Shinde, Mohan Prakash, C P Joshi have been dropped from the CWC.

Former chief ministers Ashok Gehlot, Oomen Chandy, Tarun Gogoi, Siddharamaiah, Harish Rawat were included in the new CWC.




Congress leaders Digvijay Singh, Janardan Dwivedi, Kamal Nath, Sushilkumar Shinde, Mohan Prakash, C P Joshi dropped from CWC. Sonia Gandhi, Manmohan Singh, Motilal Vora, Ghulam Nabi Azad, Mallikarjun Kharge, AK Antony, Ahmed Patel, Ambika Soni to continue. pic.twitter.com/yZJZNvz3a4


— ABP News (@abpnewstv) July 17, 2018



UPA chairperson Sonia Gandhi, former prime minister Manmohan Singh, Motilal Vora, Ghulam Nabi Azad, Mallikarjun Kharge, AK Antony, Ahmed Patel, Ambika Soni will continue to be the part of the decision-making body. Congress leaders Sheila Dikshit, P Chidambaram, Jyotiraditya Scindia, Balasaheb Thorat, Tariq Hameed Karra were listed among permanent invitees.

Independent in-charges appointed for various states will be among the permanent invitees to the working committee as ex-officio members, while the heads of five frontal organisations of the party - INTUC, Sewa Dal, Youth Congress, Mahila Congress and NSUI - will be part of the special invitees.

The committee was dissolved prior to the election of the Congress president and the earlier panel was transformed into a steering committee till the party's plenary session that concluded in March.

The CWC, which acts as an advisory panel on all key decisions of the party, was not in place since the plenary session in March.

(With inputs from PTI)