Hung assembly likely in Goa: Cong leads on 17 seats, BJP on 13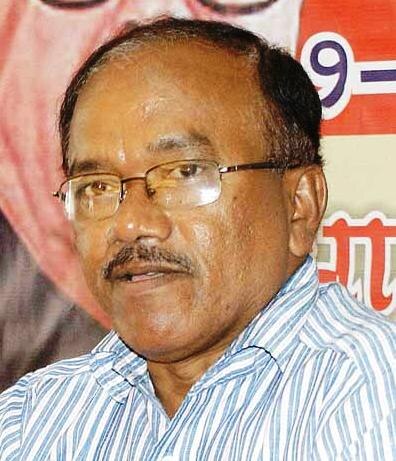 New Delhi: Goa appeared headed for a hung assembly

on Saturday

with the Congress leading with 17 seats and BJP winning 13 seats, where both the parties need at least 21 seats to form a Government. Chief Minister Laxmikant Parsekar lost the Mandrem assembly seat by a margin of nearly 5,000 votes to Congress rival Dayanand Sopte.
While Parsekar exited the counting Centre in Panaji without speaking to reporters, Dayanand Sopte dedicated the victory to his party workers and said that the people were unhappy with Parsekar's work.
"The margin of nearly 5,000 votes shows that the people were unhappy with the CM's work," Sopte said.
Here are live updates:


BJP leads on 13 seats and Congress on 17 seats


Goa CM loses Mandrem seat to Congress


Heavy security outside a counting centre in Panaji


The Aam Admi Party also made a serious bid this time round, contesting a majority of seats.
The BJP fielded candidates in 36 constituencies and supported Independents in the remaining seats.
The BJP's poll campaign was led by Parrikar, which fuelled speculation that he may be chosen as chief minister if the party returns to power in the state.
Incumbent Chief Minister Laxmikant Parsekar is also in the fray.
Though the BJP leadership has not come out with an official statement on the leadership issue, some senior party leaders said during campaigning that the chief ministerial nominee would be chosen by the elected legislators.
The Congress, the main opposition in the state, has fielded its nominees in 37 seats and backed the candidates of the United Goan, Goa Forward and an Independent in the rest.
The outcome will also decide the fate of the alliance between Maharashtrawadi Gomantak Party (MGP), Goa Suraksha Manch (GSM) and the Shiv Sena.
The MGP, one of the oldest regional outfits, broke alliance with the BJP before the elections, while the GSM was floated by RSS rebel Subhash Velingkar.
The combine, according to political analysts, could harm the BJP more than the Congress and the NCP.
A new entrant to the electoral scene in the coastal state, the AAP has contested in 39 seats and the leaders who campaigned for the party included Delhi Chief Minister Arvind Kejriwal.
Keenly watched constituencies in the state include Mandrem in North Goa from where Parsekar is seeking re-election and Panaji, which was represented by Parrikar before he moved to the Centre.
In 2012, the BJP had come to power in Goa with 21 seats, The Congress had got 9 seats, MGP 3, Goa Vikas Party 2 and Independents 5.