Govt lied to Supreme Court on CAG report: PAC Chief Mallikarjun Kharge
He also expressed shock that the judgement on the deal between India and France was based on "false information" about CAG report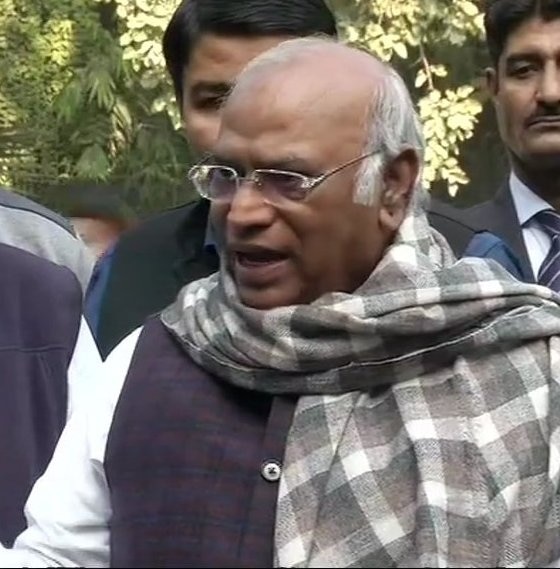 New Delhi: Reiterating Prashant Bhushan's comments on CAG report, PAC President Mallikarjun Kharge on Saturday took on Bharatiya Janta party and accused the government of lying in the Supreme Court about the CAG report. While addressing a press conference, Kharge said "government lied that CAG report was presented in the house and in PAC and PAC was probed." He further said that "Govt said in Supreme Court that CAG report was in public domain. Where is it? Have you seen it?"

He further added saying "I am going to take this up with other members of PAC. "We will summon AG and CAG" he added.

Earlier Swaraj Abhiyan's founder member and one of the petitioners in the case, Prashant Bhushan said he was disappointed over the court's "conservative view" and claimed "new disclosures" were expected soon in the matter.

He also expressed shock that the judgement on the deal between India and France was based on "false information" about CAG report.

"Disappointed that the court has taken a conservative view of judicial review in cases of defence deal corruption involving high functionaries," Bhushan said in a statement.