GST will replace VAT, excise duty on crude oil: Pradhan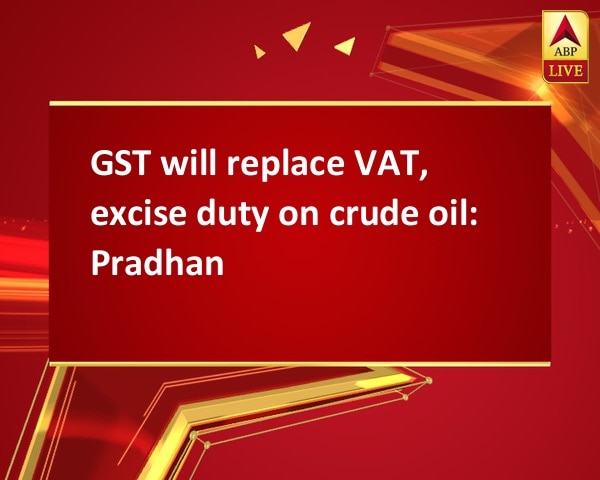 By:

ANI
Updated:
13 Feb 2018 09:50 PM
New Delhi [India], Feb 13 (ANI): Union Minister for Petroleum and Natural Gas Dharmendra Pradhan on Tuesday said that the excise duty and Value Added Tax (VAT) levied on crude oil would be replaced with the Goods and Services Tax (GST) in the near future.
"In the coming one to two years, VAT and excise duty will be converted to GST. We are taking this shift from VAT and excise duty to GST gradually as each state government has a different priority and states are apprehensive that their revenue collection might reduce once GST comes," Pradhan said during an interactive session at the ANI- organized India Infracon 2018 conclave, here.
Responding to the question of the current pressing matter of high excise on crude oil, Pradhan quipped, "You can't have all the perks together! We want fiscal prudence, funds for the welfare schemes, and we also don't want consumers to feel the pinch."
"We want resources, we don't want inflation, we have to take care of the consumers' interests and consumer services also have to be increased so taking all this into consideration, we have opted for a balanced approach," he added.
The Union Minister nevertheless assured that India's improved position in the world economy may consequently improve its bargaining power leading to lower prices.
In reference to the upcoming meetings with his counterparts from the USA and the UAE, Pradhan said, "I believe India will improve its bargaining power as a consumer, which will eventually affect prices."
Pradhan also rejected the assessment that China was moving ahead of India in striking economic deals with other countries.
"Sometimes because of delay in discussions arising out of inter-ministerial coordination, countries like China take away our deals. How do you plan to change it?" a participant asked Pradhan.
To this the answer came, "It has become a fashion to compare us with China. We are a democratic country, both the countries' models are different and China is not answerable to its citizens."
"China has invested in many countries in the last two decades. Name one country where Chinese investment brought goodwill?" Pradhan added.
Pradhan also responded to the question of whether energy diplomacy was the factor in India's vote against Israel at the United Nations General Assembly, "There shouldn't be any such misunderstanding that by improving relations with Israel, there would be a bond forged between us. Every country has its own policy. In economic diplomacy, no allies are fixed"
It can be noted that India voted against the U.S recognition of Jerusalem as the capital of Israel. (ANI)
This story has not been edited. It has been published as provided by ANI