Gujarat Assembly Election Results: Giriraj Singh takes on Rahul Gandhi
"First Rahul Gandhi deceived people by wearing Janehu and tilak, but he didn't have any when he was receiving the taj (crown) of Congress President"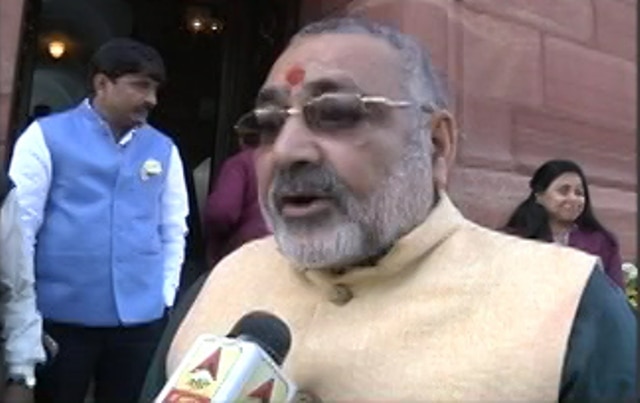 Gujarat: Bharatiya Janta Party leader Giriraj Singh on Monday hit out at Congress President Rahul Gandhi, taking a jibe at him over the Gujarat assembly election results. Speaking on the result trends, which show clear victory for BJP, Giriraj called it "First defeat for Rahul Gandhi after being escalated as party President".

He further said that "first Rahul Gandhi deceived people by wearing Janehu and tilak, but he didn't have any when he was wearing the taj (crown) of Congress President".

"Gandhi's real face has been exposed in front of Himachal and Gujarat" the senior party leader added.

Bharatiya Janta Party is set to form a Government in Gujarat yet again as it leads with 105 seats; Congress on the other hand won 75 seats.

Even Prime Minister Narendra Modi on Monday expressed his happiness outside the parliament by flashing a victory sign.