Gujarat, Himachal victory: BJP in huddle over CM face, parliamentary board to meet today
The new BJP government in Gujarat is likely to be sworn in on December 25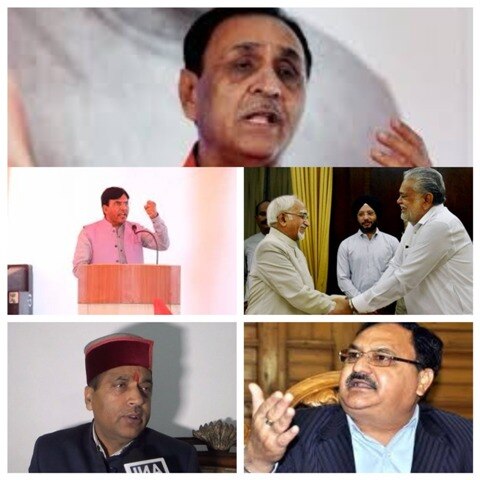 New Delhi: 2 days after the results for Gujarat and Himachal assembly elections were out; Bharatiya Janta Party has called a parliamentary committee meeting on Wednesday.

Vijay Rupani, Parsottambhai Rupala and Mansulk Lal Mandviya's name are being discussed for the Chief Ministerial post; whereas in Himachal JP Nadda, Jayram Thakur's names are being taken.

The new BJP government in Gujarat is likely to be sworn in on December 25, party sources said today amid speculation that a new leader could be chosen to helm the state where it secured a narrow victory in the Assembly polls.

BJP president Amit Shah had announced during the campaign that the party was fighting elections under Chief Minister Vijay Rupani and his deputy Nitin Patel. Prime Minister Narendra Modi was, however, the face of the party in the keenly contested elections.

"Due to the thin margin of victory this time, the party leadership may think of changing the chief minister," sources said.

Modi and the central parliamentary board of the party will take the final call, they said.

Asked who will be the next chief minister, Rupani told reporters, "The BJP fought this election in Gujarat with my face. But the final decision will be taken by the party's parliamentary board."

BJP won 99 seats in the 182-member Assembly, securing seven seats more than the 92 needed for a simple majority, while the Congress and its allies won 80.