Haryana: Uma Bharti Reminds BJP Of Moral Values; Urges Party To Shun Kanda's Support
In a series of tweet, she warned BJP against seeking support of Kanda and reminded the party of moral fabric.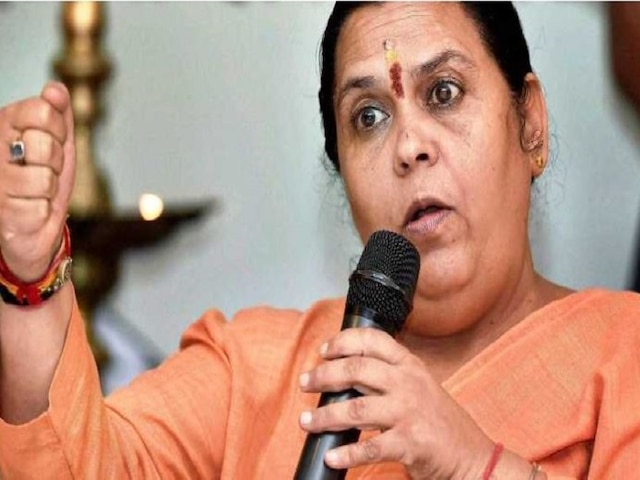 New Delhi:
In a series of tweets, Bharatiya Janata Party leader Uma Bharti has questioned controversial Haryana legislator Gopal Kanda and his role as kingmaker in the Haryana elections. She warned the BJP against seeking support of Kanda and reminded the party of moral fabric.
"I have got the information that we may get the support of an independent MLA named Gopal Kanda. I have got something to say on this," she said.
"This is the same person who abetted a girl to commit suicide and later her mother also committed suicide on not getting justice, the case is still pending in court, and this person is out on bail," she tweeted in Hindi.


"Whether Gopal Kanda is innocent or criminal, this will be decided by law, on the basis of evidence; but winning of election does not acquit him of his crimes. There are many factors in winning an election," she added.

She urged BJP to not forget the moral roots of the party and said that "BJP government must be formed in Haryana, but we need to ensure that people of BJP have a clean life and so should the people who are allying with us."




8. हरियाणा में हमारी सरकार ज़रूर बने, लेकिन यह तय करिए कि जैसे @BJP4India के कार्यकर्ता साफ़-सुथरे ज़िंदगी के होते हैं, हमारे साथ वैसे ही लोग हों। #HaryanaElections2019


— Uma Bharti (@umasribharti) October 25, 2019



Kanda who is Haryana Lokhit Party chief and elected MLA from Sirsa assembly constituency, has pledged support to BJP in government formation in Haryana.

Kanda is a controversial figure in Haryana politics and was once the target of BJP protests. He had to resign as minister in Haryana government in the wake of legal charges against him.

Kanda was arrested in 2012, in connection with Geetika Sharma murder case – an air hostess with MDLR airline  who had committed suicide, she had left a note accusing Kanda of harassment.

Other charges against him include tax evasion, cheating and cheque bounce case.