Hema Malini to inform people benefits of cashless transaction; Middle class people have to queue up outside ATMs, says Hooda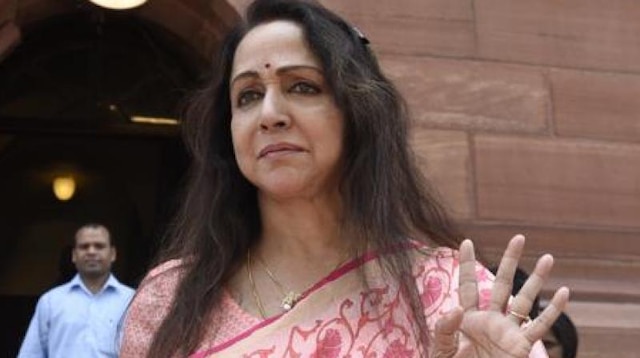 Mathura: Actress and BJP MP Hema Malini would organise a workshop here to inform and teach the common people of Mathura, the advantages of cashless transaction.
"She would apprise the audience the advantage of cashless transaction in the workshop organized by Mathura Greater Jaycee on December 15 at Agrai Vatika," Janardan Sharma the representative of Hema Malini, said.
Sharma said the Mathura MP "During her two day stay here would inaugurate two roads of Kosikalan and Chhata, constructed under Prime Minister Village road scheme (Pradhan Mantri Gram Sadak Yojna)."
Image: Former Haryana Chief Minister Bhupinder Singh Hooda. (File Photo: PTI)
Meanwhile, accusing BJP of buying land worth crores of rupees in many states shortly before demonetisation, ex-Haryana chief minister Bhupinder Singh Hooda claimed it indicates that party insiders knew about the move in advance.
"On one hand, hapless middle class people have to queue up outside ATMs and banks for hours for their own money, while on the other, lakhs and crores of rupees in black money is being recovered from the possession of BJP leaders.
"Not only that, purchase of land worth crores of rupees by BJP in several states shortly before demonetization shows party insiders and its industrialist friends knew about it in advance," Hooda alleged here.
The Congress leader also accused the Narendra Modi government of "making" the poor stand in queues to for their own money and using the Rs 600 crore deposited in the banks after demonetisation for "repaying debts of Rs 600 lakh crore of its industrialist friends".