Here's everything about Sadhna Gupta, stepmother who allegedly conspired against Akhilesh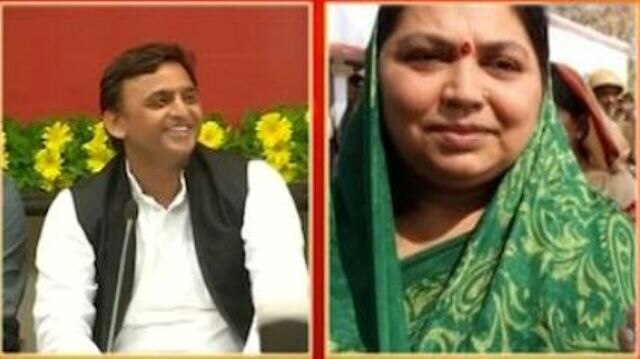 New Delhi: A letter by MLC Udayveer Singh alleging conspiracy against Chief Minister Akhilesh Yadav by stepmother Sadhna Gupta has created waves in the political corridors of the poll-bound Uttar Pradesh state.

The letter alleged that Sadhna Gupta tried to stop Akhilesh from becoming CM. It reads, "Although Akhilesh Yadav's step-mother herself remained behind the picture, Shivpal Yadav came forward as her political face. He started contacting senior party leaders to prevent this."

Who is Sadhna Gupta?

Akhilesh Yadav is the son of Mulayam Singh from his first wife.

In 2003, after the death of the first wife, it came to light that Mulayam Singh has a second wife by the name Sadhna Gupta.

It is being said, that Amar Singh facilitated the marriage between Mulayam Singh and Sadhna Gupta.

People came to know about Mulayam Singh's second wife when in 2007 he filed an affidavit in Supreme Court related to his income.

In this very affidavit, he mentioned Sadhna Gupta as his wife.

Name of Sadhna's son is Prateek Yadav who's wife is Aparna Yadav.

It is being said that this time she may fight Vidhan Sabha election.

No speech by Akhilesh Yadav on Police Smriti Divas 2016

The chief Minister of Uttar Pradesh Akhilesh Yadav refrained from giving any speech on the occasion of Police Smriti Divas 2016.

In the middle of the family feud, he reached the venue but refrained from giving any speech.

This is the first time any CM not given a speech on the occasion of Police Smriti Divas.