Himachal Pradesh: 25 dead, 35 injured as bus falls in gorge in Kullu
The private bus (bearing registration number HP 66-7065) fell into the over 300-metre-deep nullah near the Dhoth Morh in Banjar tehsil of the district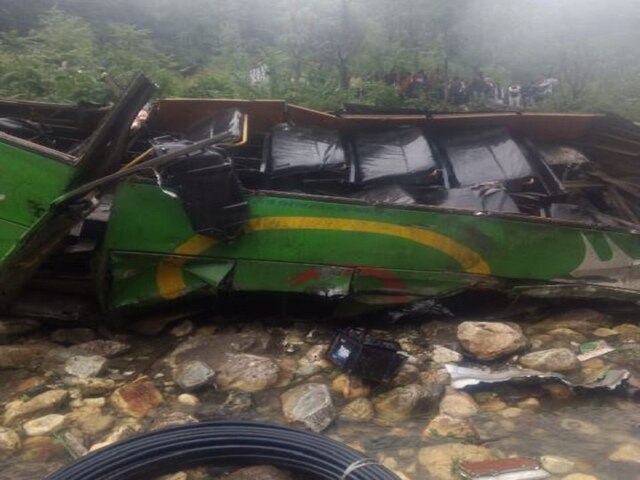 New Delhi:
At least 25 people have been reported dead and 35 injured, after a private bus fell into a deep gorge in Kullu district of Himachal Pradesh, agencies reported citing officials.
The horrific road mishap took place near Banjar area of Kullu district when a bus carrying around 50 passengers fell into a gorge around 2 kms ahead of Banjar sub-divison headquarters. The bus was on its way from Banjar to Gadagushani area.
Rescue operations are underway, Shalini Agnihotri, Superintendent of Police, Kullu, said.


The private bus (bearing registration number HP 66-7065) fell into the over 300-metre-deep nullah near the Dhoth Morh in Banjar tehsil of the district, she informed.

The rescue team is conducting a search operation in the depths of the gorge.

The identities of the passengers have not been ascertained yet.

The images shared by news agency ANI showed a toppled and badly crushed bus.


Image courtesy: ANI


Image courtesy: ANI


Image courtesy: ANI


Image courtesy: ANI

As per the administration officials, the exact number of dead and injured can be found out only after the rescue and search operation in completed in the vale.




25 dead, 35 injured as bus falls in drain in Kullu district of Himachal Pradesh: Officials (PTI) pic.twitter.com/57XII4gjyP


— ABP News (@abpnewstv) June 20, 2019



(This is a developing story. Further details are awaited)