How BJP's political leaders reacted to Gujarat, Himachal election results
BJP today headed for its sixth straight term in Gujarat and wresting Himachal Pradesh from the Congress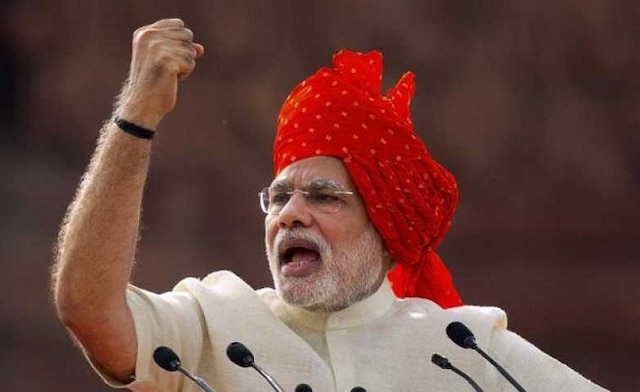 NEW DELHI
: As the BJP today headed for its sixth straight term in Gujarat and wresting Himachal Pradesh from the Congress, its leaders described the poll outcome as a vote for development. The top leaders said -



I bow to the people of Gujarat and Himachal Pradesh for their affection and trust in BJP. I assure them that we will leave no stone unturned in furthering the development journey of these states and serve the people tirelessly.


— Narendra Modi (@narendramodi) December 18, 2017

Gujarat has yet again embraced development politics and rejected divisive tactics of a select few. pic.twitter.com/DesmRmwhpx

— Narendra Modi (@narendramodi) December 18, 2017

He said that BJP is elated to emerge victorious in both Gujarat and Himachal Pradesh.Shah thanked the party workers for their role in retaining Gujarat and taking Himachal Pradesh from the Congress.  During the press conference, he also said that our party got 10% more votes in Himachal. He added that we won with 2/3 majority and we will also win in Mizoram, Tripura, Meghalaya and Karnataka.



#ABPResults#GujaratVerdict I never have witnessed an election campaign where Opposition has stooped so low in attacking a prime minister, says BJP chief @AmitShahhttps://t.co/uIkx5YrwMx


— ABP News (@abpnewstv) December 18, 2017
Union Minister Nitin Gadkari here on Monday congratulated Prime Minister Narendra Modi "for delivering Gujarat for the sixth time in a row" and said that the people have recognised the politics of good governance and development.
"Congratulate PM @narendramodi for delivering Gujarat for 6th time in a row; victory in Himachal Pradesh is also a significant," Gadkari tweeted.
Rahul Gandhi scored "zero in his opening innings" was how Goa Chief Minister Manohar Parrikar reacted to the comfortable lead of the BJP in Gujarat and Himachal Pradesh assembly election results.
"We will ensure the BJP also wins handsomely in Karnataka (where the assembly polls are due in 2018)," he said.
According to Nirmala Sitharaman, the credit goes to people of Gujarat who "voted for development" and rejected "Congress' politics of caste".