Hundreds of ATMs shut down across India to escape ransomware 'WannaCry' attack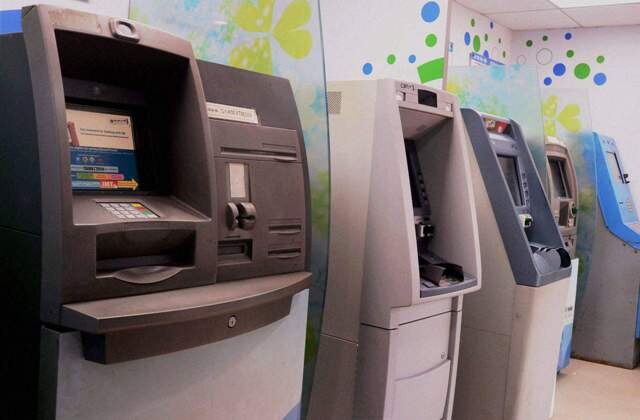 NEW DELHI: The Indian government has shut down some ATMs all over the country as a preventive measure to avert the threat of ransomware virus.
Sources in the MHA said the governmnet is concerned over the ongoing cyber attack by globally active ransomware virus- Wannacry that critically infects work stations and locks them remotely.
Some ATMs all over India have been closed.
MHA officials are closely monitoring the situation in the wake of the threat.
The Government had also activated a "preparedness and response mechanism" to prevent any major cyber attack from a new ransomware -- "WannaCry" -- which has infected computer systems around the world.
According to the Ministry of Electronics and Information Technology (MeitY), it has activated a "preparedness and response mechanism" by instructing CERT-IN (Computer Emergency Response Team) to gather "all the information of the reported ransomware".
Recently, a global cyber attack was launched using the "WannaCry" ransomware and the malicious software infected computers and restricted users' access to it until a ransom is paid to unlock it.
CERT-IN, on May 13, had issued an advisory for both reactive and preventive actions to deal with the ransomware.
"MeitY has initiated contact with relevant stakeholders in public and private sector to 'patch' their systems as prescribed in the advisory issued by CERT-IN. MeitY has also requested Microsoft India to inform all their partners and customers to apply relevant patches," the ministry said in a statement.
"In India, no reports have been formally received so far regarding this ransomware attack. However, it is understood that a few systems of the police department in Andhra Pradesh were impacted. MeitY has informed AP government, to follow the CERT-In advisory."
Ransomware spreads by using a vulnerability in implementations of "Server Message Block" (SMB) in Windows systems, said the Cyber Swachhta Kendra (Botnet Cleaning and Malware Analysis Centre).
HOW CAN PEOPLE PREVENT ATTACKS LIKE THIS?


The first step is being cautious, experts say. But Villasenor said there is "no perfect solution" to the problem.


Users should regularly back up their data and ensure that security updates are installed on your computer as soon as they are released. Up-to-date backups make it possible to restore files without paying a ransom.


Users should also look for malicious email messages that often masquerade as emails from companies or people you regularly interact with online. It's important to avoid clicking on links or opening attachments in those messages, since they could unleash malware, Villasenor said.


(With inputs from agencies)