Hung Assembly: How can BJP and SP form their governments in Uttar Pradesh?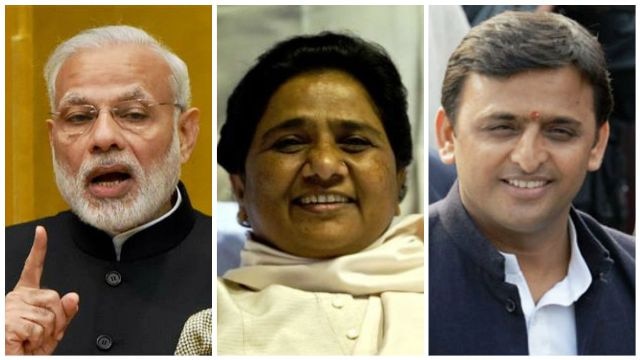 New Delhi: ABP News-CSDS Exit Poll has predicted that BJP will be emerging as the single largest party in Uttar Pradesh polls. The official results are to be out on March 11. But what would be the scenario if there's a hung assembly on cards?

CASE 1: According to the survey, BJP is likely to get 164-176 seats in 403-seat assembly. If it ties up with Mayawati's BSP then their tally reaches 248 which is 46 seats ahead of the magic figure that's 202. This alliance has been formed in the past as well. Mayawati here is emerging as a kingmaker if this formation happens. BSP supremo had obtained support from the BJP to become Chief Minister on 3 June 1995.



CASE 2: SP-Congress alliance which may get anywhere between 156-169 seats can form the government with Mayawati's BSP. Their combined total will reach 241 seats. This is a scenario that has taken place in the past. Chief Minister Akhilesh in interview to BBC didn't not rule out forming goverment in the state with Mayawati's support and said saying "nobody wants a President's rule" in Uttar Pradesh. Earlier, In 1993 Kanshi Ram formed a coalition with the Samajwadi Party and Mayawati became the youngest Chief Minister of Uttar Pradesh.

CASE 3: BJP with 176 seats cannot form the government with support from 'others' and independents in the fray as they are likely to get only 6 seats.

CASE 4: BJP and Samajwadi Party have never formed a government in the state in the past. A formation that looks highly unlikely.