IAF prepared to take on any sub-conventional threats from Pak: Arup Raha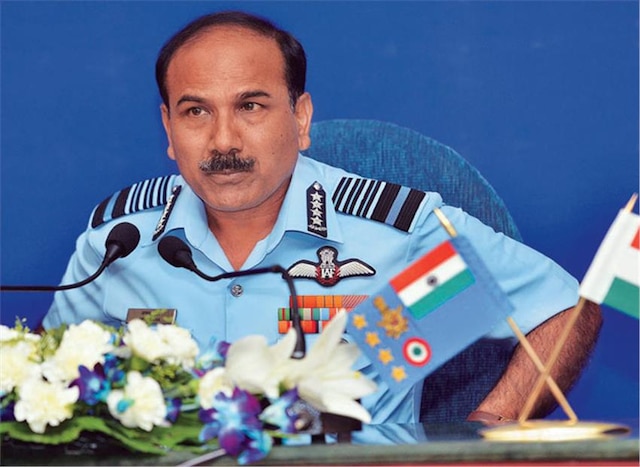 By:

ANI
Updated:
08 Oct 2016 06:47 PM
Ghaziabad: Indian Air Force chief Air Chief Marshal Arup Raha on Saturday said that the Indian Air Force (IAF) is well prepared to take on any sub-conventional threats after repeated ceasefire violations from Pakistan, in deterrence to prevent any such intrusion or attack right in the first place.

Briefing the media on the 84th foundation day of the IAF at Air Force Station Hindon in Uttar Pradesh's Ghaziabad, the Air Chief Marshal Raha said, "Armed forces are well prepared to take on any sub-conventional threats. We have had one or two cases and a determined terrorist can always get the better people, but aim is to prevent it."

"A deterrence to prevent any such intrusion, any such attack right in the beginning and so that we can neutralize them, so that they cannot actually cause any damage to armed forces property, armed forces people or our own people inside our whole nation," he added.

Raha further said that IAF is becoming smarter saying that, "We are learning lessons everytime something happens and I think we are very well prepared now to face any such contingency," he added.

Earlier today, Prime Minister Narendra Modi in his tweet saluted all the Air Force personnel by saying, "Saluting all air warriors & their families on Air Force Day. Thank you for protecting our skies. Your courage makes India proud."

President Pranab Mukherjee also greeted the Indian Air Force on its anniversary and said in a message that the nation is proud of the capability and competency of the IAF as over the last eight decades, it has emerged as an immensely professional and combat-ready force.

The Air Force Day is celebrated to commemorate the day the force was officially established, October 8, 1932.