IAF's Jaguar Fighter Plane Engine Fails After Bird Hit In Ambala; Drops Practice Bomb, Fuel Tanks
An Indian Air Force (IAF) Jaguar aircraft suffered a bird hit in Ambala on Thursday morning.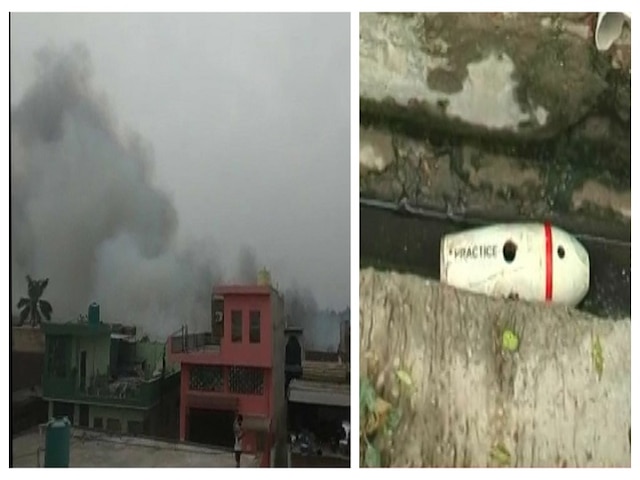 New Delhi:
A bird-hit Indian Air Force (IAF) Jaguar aircraft jettisoned its practice bombs, fuel tanks after one of its engines failed in Punjab's Ambala on Thursday morning. The IAF Jaguar's pilot managed to then land the aircraft safely away from a residential area at the Ambala airbase.



IAF Sources: An IAF Jaguar pilot jettisoned fuel tanks of his aircraft after one of the engines failed after being hit by a bird, pilot managed to land back safely at the Ambala air base. Small practice bombs jettisoned by his aircraft have also been recovered. pic.twitter.com/tXG3x1MDqR


— ANI (@ANI) June 27, 2019
It is said that the IAF pilot was on a routine sortie leading to engine failure after a bird hit. No casualties have been reported so far and more details are awaited.
Defence Minister Rajnath Singh on Wednesday said that as many as 33 Indian Air Force aircraft, including 19 fighter jets, met with accidents since 2015-16.


During 2015-16, IAF's four fighter jets, one helicopter, transporter, and trainer aircraft each met with accidents, he said. In the 2016-17 fiscal, six IAF fighter jets, two helicopters, and one trainer crashed. In 2017-18, the Air Force lost two fighter jets and three trainer aircraft in crashes. The number rose sharply in 2018-19 with the IAF losing seven fighter jets, two helicopters, and two trainers.

In 2019-20, so far, an AN-32 transport aircraft crashed in Arunachal Pradesh, killing 13 air force personnel earlier this month.

WATCH: Huge accident averted due to Pilot's smart move, lands Jaguar fighter aircraft safely after bird-hit