Important for Hindus to come together: Mohan Bhagwat during World Hindu Congress in Chicago
During his address, RSS Chief also said that "If a lion is alone, he can be defeated by wild dogs as well; that is why it is important for Hindus to jointly work towards their goals."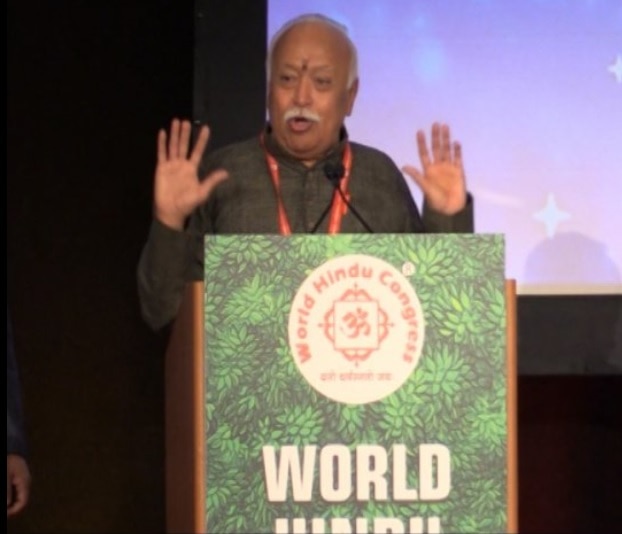 Chicago: Rashtriya Swayamsevak Sangh Chief Mohan Bhagwat has urged the Hindu community to together work for the benefit of the people. The statement was made by Bhagwat during Hindu sammelan; where he was addressing around 2,500 people. Speaking at the event, Bhagwat said that "Hindu religion has maximum talented population".

Motivating the people with his Hindu values, Bhagwat said "But they never come together; it is very difficult to gather Hindus together".

He said that Hindus are getting tortured because they have forgotten their core values and spirituality. Pressing on coming together as one, Bhagwat said "we will have to come together".

During his address, RSS Chief also said that "If a lion is alone, he can be defeated by wild dogs as well; that is why it is important for Hindus to jointly work towards their goals."

During the World Hindu Congress taking place in Chicago in America; Bhagwat expressed his unhappiness over the fact that Hindu community never comes together as one.