In-house mechanism, not politicos, can solve SC crisis: Vikas Singh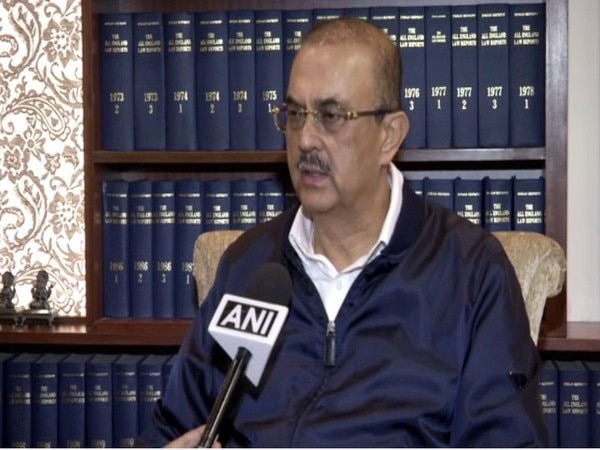 By:

ANI
Updated:
13 Jan 2018 06:55 AM
New Delhi [India], Jan 13 (ANI): Former Additional Solicitor General (ASG) Vikas Singh on Saturday branded the apprehensions of four senior judges about the Supreme Court's functioning as a "matter of grave concern", adding that an "in-house" mechanism was needed to redress grievances.
Talking to ANI, Vikas Singh said, "It is a matter of grave concern. I don't think any politician will do anything good to this problem. They all will try to exploit the situation. It's more of an in-house mechanism which has to bring in some kind of redress rather than leaving it to the politicians to decide how this problem needs to be sorted."
He further noted, "The Supreme Court is the important pillar of the democracy and everyone wants to protect that. But if they had to come to a press conference that they should have said something substantial and just creating the doubts in the minds of the people will not serve the interest of the judiciary".
Yesterday, the Congress Party had said concerns raised by the four Supreme Court judges should be looked into carefully.
"It was unprecedented. Points raised by the Hon judges need to be looked into carefully, even Justice Loya's death needs to be investigated properly", Congress president Rahul Gandhi said while addressing the media in the party headquarter.
Earlier in the day, the four judges while addressing the media appealed to the nation to save their institution if they wanted democracy in the country to survive.
Justices Madan B. Lokur, Kurien Joseph, Ranjan Gogoi and Jasti Chelameswar addressed the press conference on the lawns of Justice Chelameswar's official residence here.
Speaking on behalf of the four judges, Justice Chelameswar expressed his lament over the corrosion and compromise taking place within the institution of the judiciary and especially within the portals of the Supreme Court.
The judges said that they have discharged a debt to the nation by issuing an appeal to the nation to save the institution (Supreme Court).
They wrote a letter to the Chief Justice of India Dipak Misra in which they expressed concerns over the functioning of the Supreme Court.
They have also raised issue Judge B.H. Loya's death. The Supreme Court on Friday sought the Central Bureau of Investigation (CBI) Judge B.H. Loya's postmortem report from Maharashtra government asserting that the "matter is very serious."
The apex court has posted the next hearing on the issue for Monday, 15 January. (ANI)
This story has not been edited. It has been published as provided by ANI