In Pics: Wife drags ailing husband to first floor after hospital denies stretcher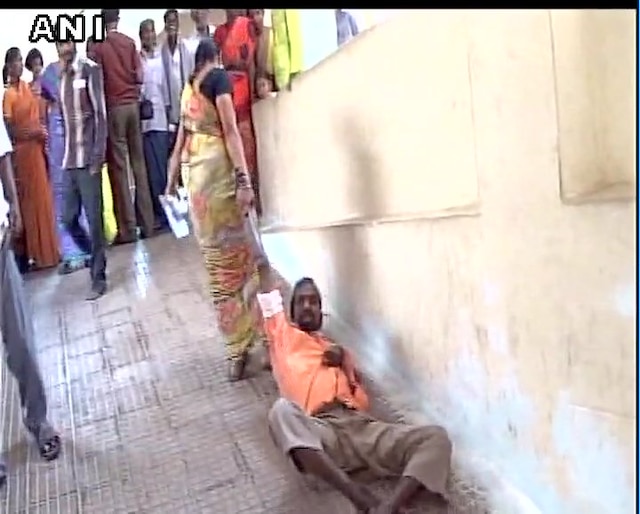 By:

ANI
Updated:
18 Nov 2016 01:29 PM
New Delhi: In a shocking incident, a woman was forced to drag her ailing husband on the ramp of a government hospital in Guntakal city in Anantapur District after hospital staff allegedly expressed their inability to provide her a stretcher.
Sree Vani, 40, had taken her 45-year-old husband Srinivasa Chary to the hospital with symptoms of gastroenteritis.
PIC CREDIT: ANI
The staff, however, "bluntly" told her that they did not have a stretcher, and thus, left with no option, Vani dragged her husband from to the first floor of the hospital even as other patients and attendants watched her.