Indian Olympic Association names scam-tainted Suresh Kalmadi, Abhay Chautala lifetime presidents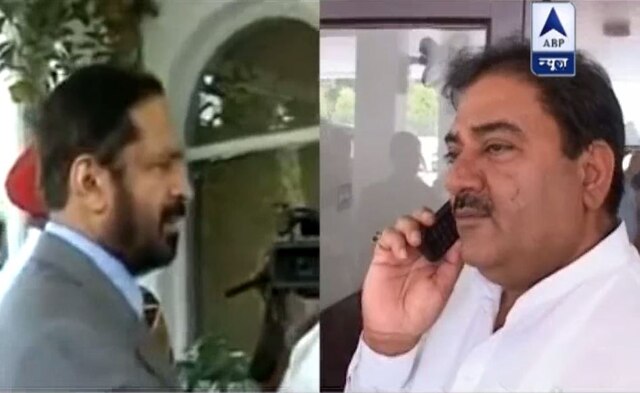 New Delhi: The Indian Olympic Association (IOA) has landed in a controversy for electing scam-tainted Suresh Kalmadi and Abhay Singh Chautala as its honorary lifetime presidents in Chennai on Tuesday.
Picture: ABP News
Suresh Kalmadi, is the accused in Commonwealth Games scam and a former Congress MP. He has also been to jail on corruption charges related to the 2010 Commonwealth Games.
Image Courtesy: PTI
While Abhay Singh Chautala, an Indian National Lok Dal poltician is an accused in a disproportionate assets case.
Picture: ABP News
Kalmadi, whose conduct around the 2010 Commonwealth Games came under scrutiny, has also helmed the national Olympic association for 15 years.
Chautala is the former Indian Amateur Boxing Federation (IABF) chief and his term at the helm of IOA was full of controversy. He also faced "charges of corruption".
The decision to appoint both the former IOA presidents was taken at the IOA's Annual General Body Meeting in Chennai.
The proposal of appointing the duo was unanimously accepted by the IOA Annual General Body Meeting members.
Reacting to the development, Sports Minister Vijay Goel has said that the government is shocked with IOA's decision.
Picture: ABP News
"We are shocked at the resolution passed by the IOA to make Suresh kalmadi and Abhay Chautala Life Presidents of the IOA which is totally unacceptable to us as both of them are facing serious corruption and criminal charges," Goel said in New Delhi.
"In fact IOA was suspended by IOC (international Olympic Council) when Abhay Chautala and Lalit Bhanot were elected as office bearers of IOA and the suspension was lifted only when the two were removed from the management," he added.
"Sports is for public good and sports governance is a public function and, therefore, it is governed by Public law. We have sought details and on receipt of complete report we shall review the whole situation and take appropriate action.
The Sports Ministry has now asked IOA for a report on the same.
Former Sports Minister too reacted to the controversial election. 



Chautala ji aur Kalmadi ji ko IOA life presidents bana kar hamne apne sports ki ulti ginti shuru kar di:Ajay Maken,former sports minister pic.twitter.com/3b1syEQLRv


— ANI (@ANI_news) December 28, 2016
Indian Olympic Association is the country's National Olympic Committee.
The Indian Olympic Association is the body responsible for selecting athletes to represent India at the Olympic Games, Asian Games and other international athletic meets and for managing the Indian teams at the events.
It also acts as the Indian Commonwealth Games Association, responsible for selecting athletes to represent India at the Commonwealth Games.
(With inputs from IANS)