Indian tourist bus set on fire in Nepal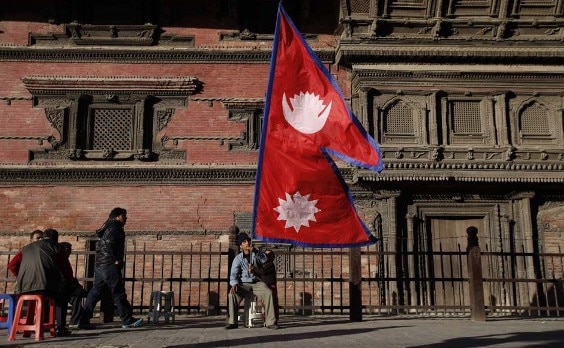 Kathmandu: In a shocking incident, an Indian bus was set on fire by an unidentified group of assailants.

According to reports, police were trying to ascertain who set afire an Indian tourist bus in Pokhara.

Bus with license plate number UP 51 T 8311 was set on fire in Lakeside area.

On Monday, Nepalese Cable TV operators have blocked all Indian channels "indefinitely" in protest against an unofficial "blockade of goods" into the country.

Amid agitation by the Joint Madhesi Front in the Himalayan nation, scores of goods laden trucks are stranded on the India-Nepal border.

Madhesis have been protesting over "discriminatory" seven-province model of new Constitution.

Earlier, expressing concern over growing "anti- India" sentiment in Nepal, Indian Ambassador to Nepal Ranjit Rae had on Friday said, "We sense that this is being used for certain objective – political or otherwise."

"We are deeply concerned with the growing anti-India sentiment. Encouraging such a sentiment is equally harmful to both India and Nepal," he said, while speaking at an event 'Nation Ahead Series' here.

"There are certain narratives," he said, "There is a section which is encouraging anti-India sentiment as it helps them in some way."

Rae said there is a sense of grievance in certain parts of Nepal that needs to be addressed. "We have no views on what needs to be done. Our intense desire is that these problems should be resolved. These are political problems and should be resolved through dialogues and negotiations," Rae added.

"There is widespread misperception of India's stand on this issue. We have policy vis-a-vis Nepal and not in relation to a community. If the potential conflicts are not resolved, it may have consequences. This is important for longer stability in Nepal," he said.