IndiGo, SpiceJet flights come face-to-face at Delhi airport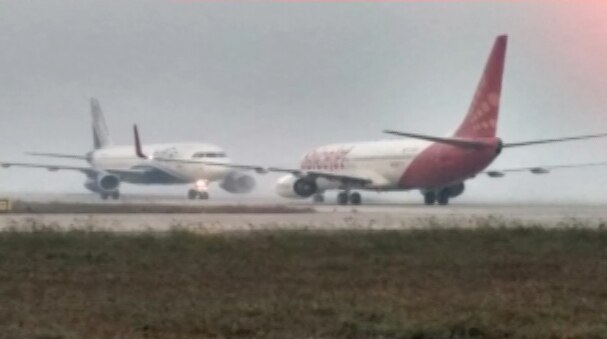 By:

PTI
Updated:
27 Dec 2016 12:26 PM
New Delhi: A major mishap was averted at Delhi Airport on Tuesday morning when two aircraft of private carriers IndiGo and SpiceJet came face-to-face allegedly due to an ATC miscommunication, sources said.

While an IndiGo plane, which had arrived from Lucknow, had over 160 passengers onboard, the Hyderabad-bound SpiceJet aircraft was carrying 187 passengers when the incident took place, they said.

The matter has been reported to the aviation regulator DGCA, which has initiated a probe into the incident.

SpiceJet confirmed the incident and said that at no point of time the safety of its passengers was at risk.

"SpiceJet flight SG 123 operating Delhi-Hyderabad was following ATC instructions at all times at the Delhi airport. While taxing, the SpiceJet crew observed another aircraft on the same taxiway in the opposite direction. Acting promptly, the SpiceJet crew immediately stopped the aircraft and intimated the ATC," the airline said in a statement.

"Safety is of utmost and primary concern at SpiceJet, it said adding, "at no stage the safety of passengers and crew was compromised. All concerned authorities were immediately informed," SpiceJet spokesperson said in the statement.

The IndiGo spokesperson was not available for comments.