Introduced NCERT Books in Madrasas after consulting board: Dinesh Sharma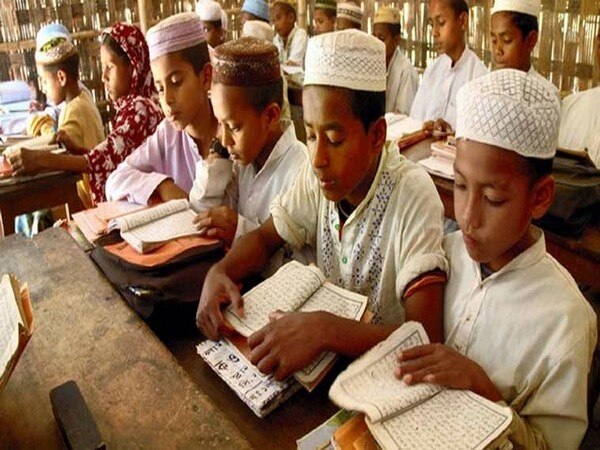 By:

ANI
Updated:
30 Oct 2017 07:25 PM
Lucknow (Uttar Pradesh) [India], October 30 (ANI): The Uttar Pradesh Chief Minister Dinesh Sharma on Monday said NCERT books are being introduced in madrasas across Uttar Pradesh in accordance to suggestions made by the state Madrasa Board.
Dinesh Sharma took to Twitter and said, "The students (at Madrasa) will be taught about modern issues and they will compete with other schools in the same arena.(sic),"
Meanwhile, talking to ANI Sharma said, "There is no change in the new curriculum and syllabus in this regard. The Uttar Pradesh Madrasa board brought out a suggestion that along with their Urdu books they will also cover NCERT English books which are for different subjects. This suggestion came in Madarsa Board, the Board decided that NCERT books of Mathematics, Science in Urdu will be added. In this way, students will get a wider scope to learn mainstream subjects."
Madarsas are minority educational institutions offering study in Islamic theology and religious law.
Currently, there are about 19,000 recognised and 560 aided madarsas operating in the state.
Earlier in January, the Adityanath Yogi government in Uttar Pradesh had made NCERT books mandatory for all schools affiliated to the Uttar Pradesh Madhyamik Shiksha Parishad (UP Board) from academic session 2018-19. (ANI)
This story has not been edited. It has been published as provided by ANI